Everything You Need to Know to be a Successful Inventor
Choosing the right career path in 2020 poses plenty of challenges, but it can also be an exciting time. There are so many great opportunities that you can use to do whatever you want. Carving your own niche has never been more achievable. There are loads of excellent tips and techniques that you can use to improve the way you live your life and enhance the career you decide to choose. One thing that has become much more achievable as a career path these days is becoming an inventor.
This is much more accessible and en vogue than it used to be, and there are so many wonderful opportunities involved in this as well. If this is something that interests you, then you should understand what it takes to achieve this, as well as what plays a role in taking things to the next level.
Check out these amazing tips and techniques that you should be using if you want to be a professional and successful inventor.
Coming Up with Ideas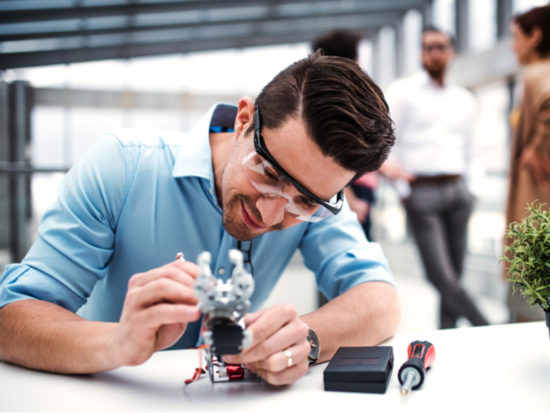 Coming up with ideas that are fresh, unique, interesting, and marketable is the biggest challenge for any new inventor. You need an idea that is going to revolutionize people's experiences, and this is important to remember.
You've got to focus on the best idea above anything else. If you can get that right, the rest should follow. However, in the initial stages, you need to think of an idea that you feel solves a problem, or fills a gap in the market. This is where the greatest chances of success lie, and you should try to capitalize on this as much as you can.
Creating Prototypes
Now, one of the biggest processes involved when it comes to being an inventor is the creation of prototypes. These are absolutely crucial to implementing your ideas. It is important you get them right as much as possible. Likewise, this is something you need to make the most of right now.
Creating prototypes is something that can happen in a number of ways. With tech advancements, 3D printing is definitely one avenue that you should consider. There are so many important things to keep in mind when you are trying to keep your ideas and intellectual creativity from blossoming. This is just one of the things you have to remember.
Focus on trying to craft the best possible prototypes you can. In the long run, this can have a hugely positive impact on your career path.
Trial and Error
At the end of the day, an inventor is all about creating something out of scratch. You are basically trying to get your ideas from your brain onto paper, and then from paper into an actual tangible object.
Make sure you think about trying out new ideas in lots of different ways. This is very much a trial and error kind of process that you need to prioritize.
If you want to take things to the next stage to achieve success and create designs that last, then trial and error is a must. You will get it wrong a few times, but this will help you to finally get it right.
Positive Mentality
As with any success in life, inventors are going to need to approach this with a positive mentality. Inventing can be a lonely path. You need to do as much as you can to improve upon the way in which you approach this career path.
Trying to keep a happy and positive outlook at all times is so important. Consequently, there are a lot of things you need to take note of moving forward. Try to focus on improving and enhancing your positive mindset and this will shine through in your work.
Find Investment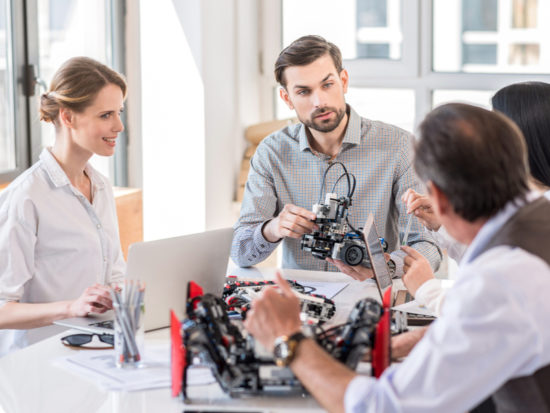 For a lot of inventors, finding investment is the key to taking their ideas forward and actually producing them in the right way. This is why you need to look into investment and how you can secure it from the get-go.
Use invention companies to get your business off the ground. Secure expert advice and guidance about how to find financing as well as what you'll need to do to secure investment. This kind of thing is invaluable for so many modern entrepreneurs and inventors.
If you're serious about an inventor career path, find investment opportunities as early as now.
Get Help
Don't be afraid to ask for help. Avoid thinking that you can do everything on your own because you can't. Understand that being an inventor often means asking for help, and this is something you need to remind yourself regularly.
There are plenty of ways in which you can get the help you need. Turning to InventHelp with your tech invention idea might just be the best choice you choose to make. Getting help allows you to stop worrying and start focusing on producing the best inventions you possibly can right now.
Promote Yourself as an Inventor
You have to look at some of the best ways of promoting yourself as an inventor. This means you have to get creative with things like marketing. One of the best ways of achieving this might be to work on promoting yourself and improving your website. This is so that it looks as great when potential investors decide to check your work online.
You have to consider the best ways of taking your services mainstream and promoting your skills as an inventor. You have to get this part of the process right to help you generate interest and achieve success.
Experts in Your Corner
When you are trying to invent products and get them sold on the open market, you need to have professional guidance. It can be overwhelming dealing with everything yourself, and the more you can do to improve your approach, the better it will be.
Focus on trying to do everything you can to get expert professional guidance as an inventor. This is why you need to make the most of companies like InventHelp and the services they have to offer.
As you can see, there are a lot of factors you've got to keep in mind when it comes to improving your prospects as an inventor. Do as much as you can to hit the ground running, and there are a lot of things that play a role here.
Use these tips and techniques to make the right choices for your future and give yourself the best possible chances of success moving forward. Now, there are a lot of things that play a role in helping you achieve this. You should consider the best way of making a big difference to your career right now.