Best Cannabis Dispensary Companies In California 2022
With so many dispensaries popping up, choosing the right one for you can be hard. That's why we've compiled the best of the best in one place – Haven Stores. We only work with the most reputable and well-loved dispensaries in Los Angeles and Southern California.
Hundreds of the best cannabis dispensary companies across the United States are taking the cannabis market by storm. Outpouring support from both locals and tourists is keeping demands at an all-time high. To contextualize, cannabis has been consumed by people for thousands of years. However, it's only in recent decades that laws have allowed its public consumption.
The first use of this versatile plant dates back to early civilization. It was used for food, textile, fabric, and many other purposes. In the 20th century, many countries outlawed cannabis for its psychoactive effects. This greatly affected cannabis agriculture and livelihood.
You deserve the best products available, which we offer at Haven Stores. Our dispensaries are stocked with high-quality cannabis products that will leave you feeling satisfied every time. Plus, our team is always here to help guide you through choosing the right product for your needs.
Fortunately, research has given this plant another chance with legislators. Now, there is an overwhelming number of choices in the marijuana industry. So how does one look for the best cannabis dispensary companies? Let's take a look at your best options for purchasing legal cannabis.
Haven Stores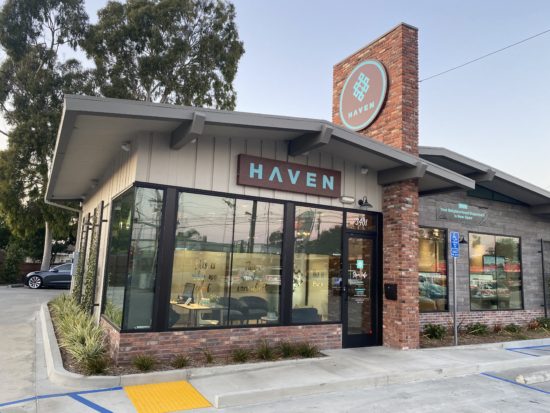 Finding the right cannabis products can be an often tedious and challenging task. For first-timers, diligent research is needed if you want the best products available in the marijuana market. Luckily, your options are practically limitless.
Year after year, cannabis stocks rise due to popular demand. With this, new products are being made with more unconventional and interesting ways to take cannabis. Though big companies are good for ensuring quality products, small to medium retail stores are also gaining a steady following from the public.
In big states like California, some of the best cannabis dispensaries are in the Los Angeles area.
Long Beach, California, prides itself on shops that guarantee quality products and good customer service. For your one-stop cannabis experience, allowing you the opportunity to learn and explore the world's most amazing plant, Haven is the place to go.
HAVEN™ Cannabis Dispensary – Downtown Long Beach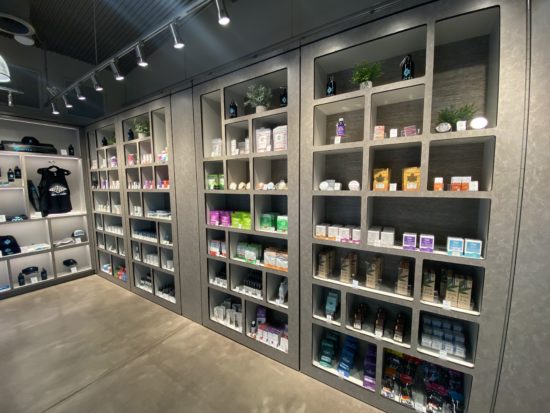 There are states that fully allow for the consumption, production, and distribution of recreational and medical marijuana. While hemp is legal on the federal level, there are still over a dozen states that are quite strict on cannabis use in general. Fortunately, if you are from California, cannabis is fully legal in most counties and cities.
Haven Downtown Long Beach is located in the heart of downtown for easy access. Out-of-towners and locals alike love this cannabis dispensary. Known for its vast medical and recreational marijuana options, Haven is an excellent option for both medicinal and adult-use cannabis products.
Established in 2019, one of California's best cannabis dispensary companies promises top-of-the-line products and friendly customer service. The location itself isn't without charm and an artistic exterior. The vibrant wall art welcoming customers outside, the ample parking spaces, and the clean, inviting interior will make you feel right at home!
HAVEN™ Cannabis Dispensary – Los Alamitos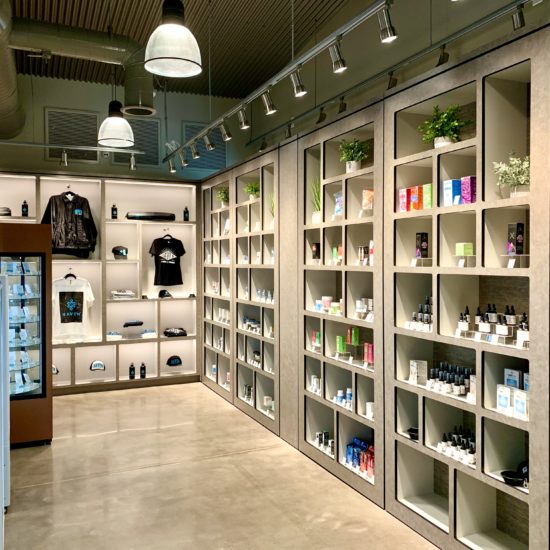 Haven Los Alamitos is located on Norwalk Boulevard. Starting operations in 2019, it was the first of the company's Long Beach shops. The store is conveniently near Lakewood and the Long Beach Airport. This makes it a great spot for visiting tourists and wandering locals.
There is ample parking for all customers and patients. You can bring your vehicle as the area allows for wide parking spaces. There will be staff to greet and assist you whether you are stopping by for a curbside pick up or going inside the store.
Yes, that's right, you can order from Haven's website online and simply pick up your orders from the store once it is ready. A text message will notify you beforehand once your order is confirmed to help with a speedy transaction.
HAVEN™ Cannabis Dispensary – Maywood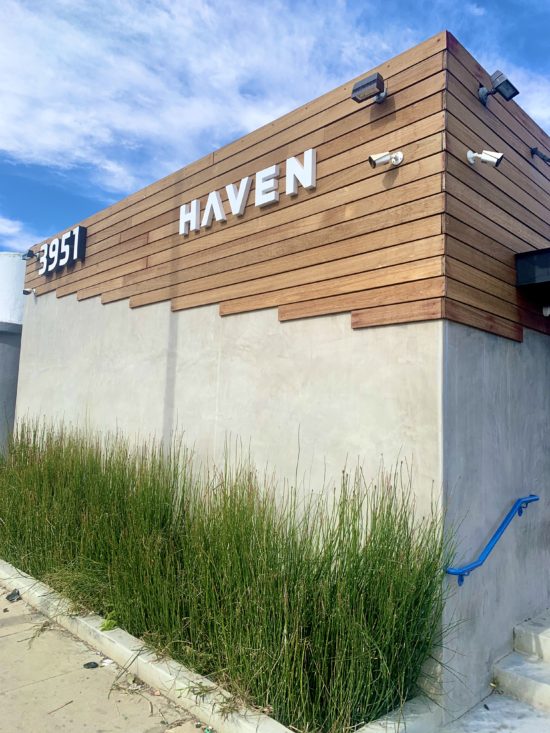 East Slauson Avenue is also home to Haven Maywood. With a unique yet modern interior, plus shelves stocked to the brim, customers leave satisfied and come back for more. With a clean, modern interior and fully stocked shelves, Haven Maywood provides a modern welcoming experience for both medicinal and adult-use patients alike.
This cannabis company is known not only for its high-quality products but also for making sure customers get every dollar of their money's worth. One review from a recent customer recommends Haven for its wide but affordable range of products.
Customers and patients enjoy browsing Haven Maywood's outstanding selection of products and talking to the friendly staff.
HAVEN™ Cannabis Dispensary – Paramount
To start off your journey with Haven, a wide selection of cannabis products like freshly grown flowers, prerolls, vape cartridges, CBD and THC tinctures, topicals, concentrates, and many more are available in another one of their store locations, Haven Paramount.
We just got a fresh drop of Kanha Treats at our Paramount location! So many yummy flavors available 😋 Link in bio for Express Pick-up 💙 #findyourHAVEN #KanhaTreats pic.twitter.com/vjNtH8v1ep

— MyHavenStores (@MyHavenStores) June 30, 2020
First opening its doors in 2020, this dispensary is easily accessible from the 91 freeway off of the Paramount exit. To ensure your safety, they provide 24-hour security, complete with CCTV cameras and staff ready to help at any given moment.
The clean and modern interior design of this weed shop guarantees a relaxing vibe as knowledgeable budtenders assist you with all things cannabis. Haven's budtenders are specially trained to answer customer queries and concerns for a more personalized shopping experience.
Related Articles
HAVEN™ Cannabis Dispensary – Belmont (Coming Soon)
Soon to open as the company's 5th physical store, Haven Belmont will open on Redondo Avenue. Each of Haven's physical cannabis stores in California employs budtenders that know all about your cannabis needs.
Being new to the cannabis world can be a tad intimidating. With seemingly endless choices, finding the right product can be difficult. At Haven, you need not worry or be conscious if you are new to cannabis. With our welcoming and approachable staff, you'll feel right at home.
What Makes a Good Cannabis Dispensary?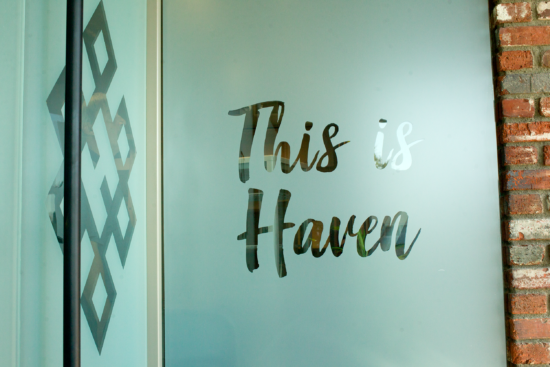 As a popular cannabis dispensary in Southern California, Haven ensures a safe space for cannabis lovers aging 21 years and above. Since 21 is the legal age for cannabis consumption in the state of California, Haven also requires its customers to present one valid ID for identity verification.
This ensures protection for both the company and the customer. Any ID will be accepted as long as it is still valid on the date of purchase. Professionally trained budtenders are the company's pride. Likewise, they are expert staff on all things cannabis, ready to assist each guest with a friendly smile.
As a thank you to their loyal customers, Haven Society is a program that is easy to use and avail at any of their physical stores. For every dollar spent, you get 2 points to your account after registering your mobile number to Haven's portal. A link to your Haven Society e-wallet will be forwarded to you after every transaction.
More points mean more rewards, as featured products correspond to a number of points that you can easily accumulate by simply purchasing your favorite products. For more information on this, you can visit their website.
Why Choose the Best Cannabis Dispensary Companies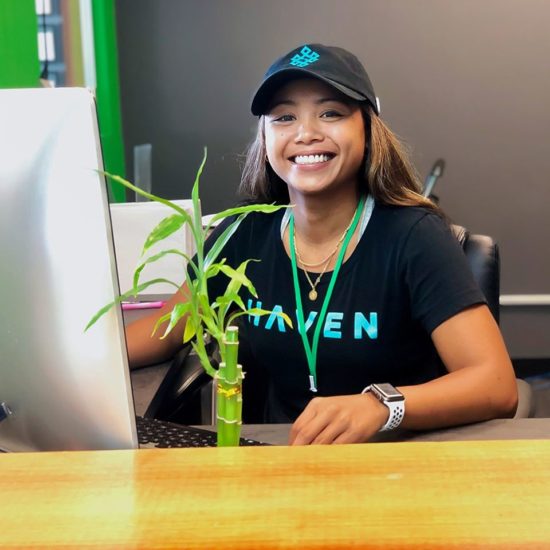 While looking for the best weed products, it is important to also know where you buy your products from. So how do you know if a cannabis company can cater to your needs? With over dozens of cannabis brands and products, the best cannabis dispensary companies stay true to business ethics.
A wide selection of flowers, cigars, edibles, vapes, e-liquids, CBD essentials, cartridges, pre-rolled joints, and much more is always available. Shelves contain varying types of strains, including Indicas, Sativas, and hybrids.
If you're looking for quality cannabis products and exceptional customer service, look no further than our trusted partners. Visit havenstores.com to explore our comprehensive directory and find the dispensary that's right for you!
Guest Experience Specialists will assist you with product choices as well as payment options. Don't be shy to ask their friendly staff if you have any special needs that need to be addressed.