Special showing of 'Fields of Hope,' a film on Typhoon Yolanda survivors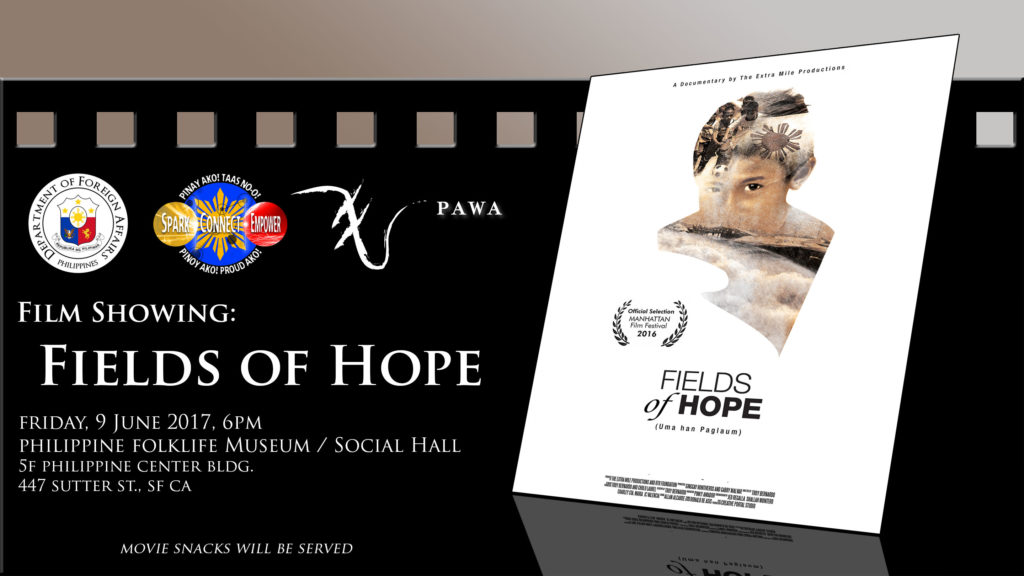 SAN FRANCISCO — "Fields of Hope" is an award-winning documentary about the football team of Barangay San Jose in Tacloban, Leyte.
Through the story of three of its players, Jarred Regis, Kenneth Imperial and Julius Coringcoting, the film will take viewers on a journey from the devastation in Tacloban due to Typhoon Yolanda (Haiyan) to triumph in the football pitch, from depression and trauma to hope and recovery.
The public is invited to a special movie presentation of "Fields of Hope," at the Philippine Folklife Museum (Social Hall), 447 Sutter Street 5th floor, on Friday, 09 June 2017 at 6:00 p.m.
For more information on the documentary, please visit fieldsofhopeblog.wordpress.com
Click here for more weather related news."