Best Accessories for Apple Watch
Discover the best Apple watch accessories via this blog. We've compiled the 10 best accessories for Apple watch. Watches have evolved from just telling time to performing other amazing functions, most especially the apple watch, which is capable of performing digital functions similar to mobile phones. To ensure maximum satisfaction on the apple watch, accessories like the band, the case, and charger are available on amazon to aid this.
Beyond bands, Apple doesn't make many accessories for the Apple Watch Amazon. But if it did, it might look like this Belkin valet charge dock. If you're looking for a minimalist and elegant way to display and charge your Apple Watch at home or at your desk, this is it.
It features a built-in Apple Watch series 2 chargers Amazon, so you don't have to fuss with your included charger. This Apple Watch accessory displays your Apple Watch at an optimal viewing angle, and the base is specially designed for stability and optional wristband support. Get it here. Belkin Watch Valet Charge Dock for Apple Watch – Apple Watch Charging Stand for Apple Watch Series 4, 3, 2, 1 (Apple Watch Dock), White.
You probably already own a power bank or external battery. But while great for phones, most power banks require that you carry and use your standard Apple Watch charger. But the Nomad Pod Pro doesn't which makes it a great choice whether you own a power bank or not.
The top of the pod can charge your Apple Watch inductively, but it also comes with an integrated MFI Lightning cable for keeping your phone juiced up. That means you can take advantage of its 6,000 mAh battery without any additional cables or charging accessories. Toss it in your bag and you will be good to go. Believe me, the Nomad base station Amazon is an Apple watch accessory that makes life easy for its users.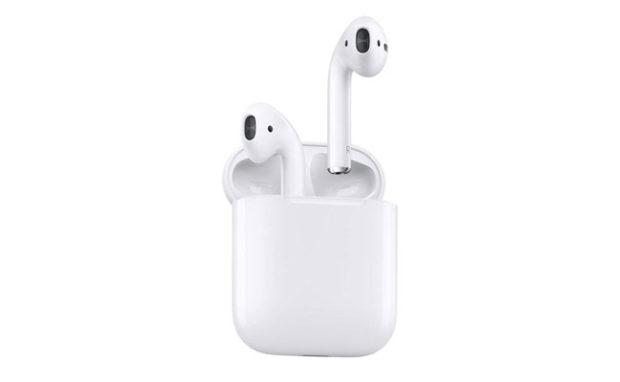 No list of Apple Watch accessories would be complete without Apple's own AirPods wireless headphones. Paired with a cellular Apple Watch, these two Cupertino-designed products could allow you to leave your phone at home while doing errands or going for a run.
AirPods are incredibly popular and for good reason. Equipped with Apple's H1 chip, AirPods can easily and seamlessly connect to your Apple Watch or iPhone. They also offer top-tier audio quality, and the included charging case can keep them juiced up while on the go.
The Apple Watch is a pretty durable device, but it's still prone to scratches and cracking if you aren't careful. For the more adventurous among us, this Tough Armor case by Spigen can go a long way toward keeping your Apple Watch protected in rough environments or during outdoor activity.
Made with shock-absorbing TPU, polycarbonate, and Spigens amazon iPad cushion protection technology, the Tough Armor case can survive scrapes, bumps and other types of impact. It isn't the sleekest case for your Apple Watch, but it may be one of the most robust.
If you're looking to protect your Apple Watch from scratches and impacts but want something a bit sleeker and more out of the way, Spigen also offers this Liquid Crystal case for various Apple Watch models.
It's essentially a clear polymer case that covers just your Apple Watch itself. That means you can showcase the color of your Apple Watch and your watch bands, but still have a bit of extra peace-of-mind.
One of the most underrated features of the Apple Watch is its ability to blend in with your normal clothing. Whether you're going for a sporty look or something a bit more dressed-up, all you really need to do is pop another band on the Apple Watch for an entirely new look.
But carrying all of those bands with you while traveling or during your day-to-day activities can get messy. That's why something like this travel case can come in handy. With plenty of space for your iPhone, your Apple Watch and 8 to 16 bands, you can keep all of your watch accessories organized.
Feeling like going old-school, or just need for Apple nostalgia, this cool little case can take you back in time. It's a simple stand for your Apple Watch that converts it to an old-school vintage Mac computer.
Combined with the Apple Watch's Night Stand, this case is a serious blast from the past. Made from scratch-free silicone, the stand also lets you loop a charger through it, meaning it's a great and fun way to display your watch while it's charging. Another variation of this casing is crafted from polished gunmetal and European leather. The interior has a soft-touch lining to ensure that your Apple Watch stays protected and scratch-free whilst giving it an elegant and sleek appearance.
The case itself also has a clever compartment for your actual Apple Watch charger, so you don't have to deal with a loose cable in your bag when traveling. Just like the Apple Watch NightStand, the charger can even loop through the top of the case and charge your Apple Watch.
Looking for a sleek way to carry extra power for your Apple Watch? Look no further than this tiny wireless charger. It's incredibly portable and can even clip to your keys, meaning you will always have it whenever you need it.
It packs a 700mAh internal battery, an MFI-certified charging module, and magnets to keep your Apple Watch in place. According to the manufacturer, it can fully charge a Watch in about 2 hours — just as far as the standard Apple Watch charger.
If you have an Apple Watch, you already have an iPhone. There's also a good chance you have AirPods, too. And if you're looking for a solution to keep all of your Apple devices charged and displayed on your nightstand or desk, this 3-in-1 stand may be a great option.
Made from a soft-touch silicone material, this stand ensures that your devices stay scratch-free and at an optimal viewing angle. With the proper charging accessories, you can also get all of your devices charged up without any wire mess.
Heart Rate Monitor

One of the features of the Apple Watch is the heart rate monitor which has saved countless lives over the years, though it might not give accurate heartbeat information most especially during a rigorous workout, thus a heartbeat monitor made by Moov might be most appropriate.
Made specifically for high-intensity interval training, it uses suction technology to stay in place during workouts and syncs to your device via Bluetooth. It also works with Apple's native HealthKit apps, including those made for iPhone and Apple Watch.