Emsculpt: The Kardashian Secret
We all have parts of our body we obsess about. For some, it's their stomach. For others, it's their thighs or arms or butt. Emsculpt The Kardashian Secret is a new FDA-approved body-contouring treatment for eliminating fat as well as abdominal muscle building that even with a strict diet and intense workouts might take you a very long time to get. Emsculpt The Key for Instant Abs and an instant Butt Lift! Emslupt extreme weight loss cost per session is about a thousand bucks but is it worth it or should we just stick to regular trusty exercise?
What Is Emsculpt?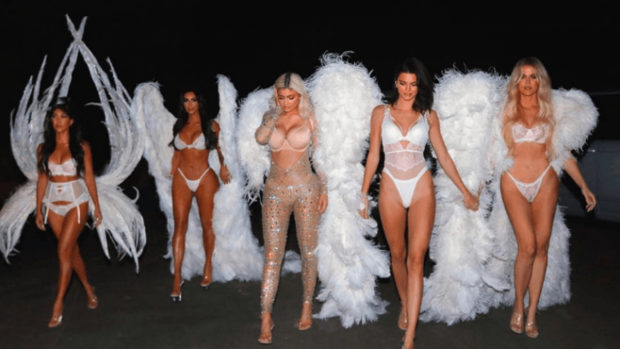 Emsculpt is a new type of device. This device therapeutically uses magnetic fields to shed fat and strengthen muscle. It's essentially a small MRI machine. The non-invasive high-intensity focused electromagnetic technology of Emsculpt stimulates 20,000 supramaximal muscle contractions in half an hour.
This means your muscles are contracted in a manner you would not be able to do willingly. Picture this; when you do a squat or crunch, you're stimulating almost 50% of that muscle are every 3-5 seconds. With Emsculpt, the muscles are 100% stimulated 20,000 times in half an hour.
How Emsculpt Work?
The notion of lying motionless for a half hour and receiving the contouring and fat-ridding outcome of 20,000 crunches seems like a fairy tale. Yet, there are facts to back up this idea. Studies done on Emsculpt butt lift have revealed the device can generate almost 15% muscle toning progress on the targeted areas. In these studies, an Emsculpt treatment was used in four treatments spread two weeks apart.

Emsculpt works because when the metabolic rate of the muscle area is significantly raised alongside the muscle hyper contraction, fatty acids on the muscle cells spill out. This is why there is15% fat burn added to the muscle development.
Hence, unlike SculpSure or CoolSculpting treatments where the fat is directly targeted, Emsculpt fat burning is an aftereffect of the device's action on your muscles.
Who Can Use Emsculpt?
A good candidate is anyone who exercises and leads a healthy lifestyle but desires to shape specific body parts and build muscle that their workouts aren't giving the desired results. Choosing between Emsculpt and others like SculpSure or CoolSculpting depends on your aim. If what you need is a fat reduction, then sculpture or CoolSculpting is the way to go. You could then complement with Emsculpt for muscle contouring and toning, results are so aggressive that it successfully instantly removes love handles.
Even though Emsculpt assists in shedding fat, if you have a large gut, the device may not produce any considerable results. Currently, the device has permission to be used on the abs and butt. However, smaller forms of the machine are in the works. So, in the coming years, Emsculpt would be able to be used on other body parts for therapy or rehabilitation purposes.
The actual Emsculpt procedure is fairly painless. The device is strapped over your stomach or butt area. Then, a practitioner switches on the power. The practitioner usually begins at minimum power and works the power-up gradually. Going straight to 80% or 100% can overstress the muscle and trigger a hernia. This risk is a probable reason why Emsculpt devices won't be found in your local areas anytime soon. The machine requires the services of a skilled practitioner. The muscle contractions from the Emsculpt device happen a couple of seconds apart and feel odd- like a hyper-powerful vibration.
Related Articles
The first treatment can be mildly unnerving but with each treatment area, it gets easier to bear. Your feet will rise up with each contraction, a definite indication of the device's effectiveness. After a couple of contractions, the device will change over to a tapping action. This motion aids in breaking up the lactic acid being discharged by your muscles. Additionally, your stomach may feel a bit sore after the first treatment.
Apart from muscle definition and fat burning, Emsculpt improves your exercise ability. It strengthens your core giving you almost instant ABS and helps you easily get into exercise positions you previously found difficult. Most people who have used Emsculpt have found it useful in moving to the next stage of their fitness journey
Keep in mind however that the Emsculpt is not a magic cure. You would need to maintain a healthy lifestyle to get the best out of the treatment. It might take weeks to see visible results from using Emsculpt. Eat right and keep doing your exercises as they would help speed up the muscle definition for an instant butt lift.
SUMMARY
If you're already paying hundreds for workout classes or gym membership, Emsculpt might just be the extra push you need to scale your workout plateau. Or if you don't work out regularly but still try to stay healthy and you need something to define your butt/stomach area, Emsculpt may be what you need.
Ultimately, Emsculpt is a progressive treatment that will become a norm as more people try it out and spread the word.
Subscribe to our newsletters! Get updates right into your inbox