Why Experts Use a Credit Card Payoff Calculator?
Credit card debt is something almost every adult knows something about. Whether they are drowning in it, climbing their way out of it, or desperately trying to avoid it, credit card debt is something that complicates the lives of many.
You make your minimum payments and never see any relief. Each month you ask the same questions, when will I ever be done with these payments? Utilizing a credit card payoff calculator can help you find the end of that payment tunnel.

There is good debt and bad debt. Bad Debt is Credit cards and student loans, and having debt because you own a home is a good debt to have!
I hope you don't owe more than 20,000 dollars in debt unless you have a 6-figure income, but the surprise factor is most of us Americans have at least 6,000 dollars in credit card debt, and the majority of us are aware of the interest rates, but we try to not care about it too much.
Here is a scenario: if you owe 20,000 dollars and continue making minimum payments on a national average APR, it will take you 20.5 years to pay off your credit card balances. Again, if you continue making your minimum payments each month, you will never be able to save, and your payments will only get paid towards the interest rates.
Staying debt-free is an art. if you learn the art fast enough, you can lead a happy financial life, and if you don't, you will have to live lifelong misery.
Let's take a look at a hypothetical situation and build you a free estimate:
What Does a Credit Card Payoff Calculator Do?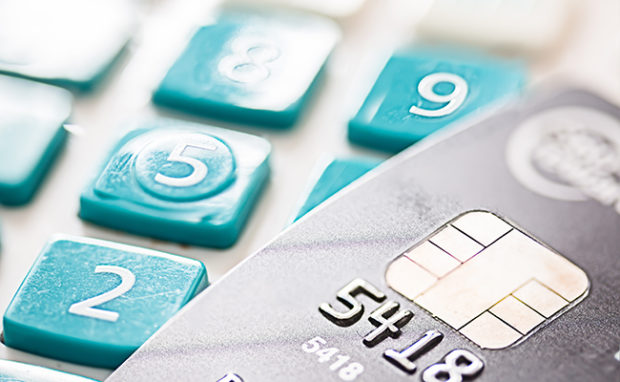 Before you can understand how this type of calculator can help you get out from under those credit card payments, you need to know what it is and what it does. This type of calculator is exactly what it sounds like, and it is a calculator that allows you to figure out your final payoff date. In other words, the date you will finally be free of those interest charges and monthly payments.
Multiple companies offer this type of calculator, and you can search for them, or in many cases, check the website of the credit cards you already have. The general layout for one of these calculators is to enter your current balance, interest rate, minimum monthly payment, and any additional payments you would like to add each month.
Some allow you to add as many credit cards as you want. After pushing the calculate button, you will be given the monthly payment, the interest charged, and the payoff date. 
Most of these calculators will have an option of avalanche or snowball payoff as well. Choosing avalanche payoff means that the calculator will first figure out the amounts paid and dates paying the highest interest card. On the other hand, Snowball's payoff will calculate the lowest balance as the priority. More on the benefits of these features will follow later in this article.
How Will A Credit Card Payoff Calculator Help Me?
Most people use credit cards for emergencies or when there isn't enough in the monthly budget to cover all the bills. Adding credit card payments to the mix doesn't help matters in the long run, but it often seems like the best solution in the short term. Then with money tight and because most are still trying to stay within a budget, the credit card payments start. This timing often means that only the minimum amount is being paid. Just what it takes to keep everything in good standing.
 Ready For a Quick Quiz? 
With interest rates on most credit cards being on the higher side of the spectrum, this minimum payment normally means that you are just covering the interest each month and a minute amount of the principal balance. Hence the feeling that you will be paying on those credit cards forever. Enter the calculator and the light at the end of the credit card tunnel.
 Utilizing this will allow you to figure out when you will be finished making those credit card payments. It will also let you test different payment amounts to determine how each will affect your payoff date. Giving you a perspective of how much you could save in interest charges and how much quicker you could pay off each credit card.
Using the avalanche and snowball calculations will also help you decide which credit card you should be paying more on and how to eliminate the cards with smaller amounts to lower your overall monthly money strain.
 

How Do I Use the Credit Card Calculator?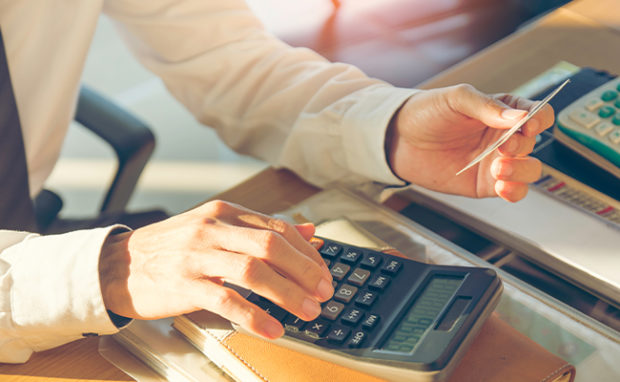 Debt payoff calculators are relatively easy to use, and in most cases, each feature has an explanation button to explain its purpose. To use a debt payoff calculator, you will start by writing down the balance owed on the credit cards you are working with.
You also need to know the monthly payment, interest rate, and any extra amounts you can reasonably pay each month. When you have all of this information together, you will be ready to start the process.
Check if you qualify in two simple steps.
Step 1 – Select your debt amount below to see if you're eligible
Step 2 –Answer a few quick questions & join hundreds of thousands of Americans on the path to becoming debt-free

You will enter the amounts in the appropriate boxes on the calculator of your choosing. Start by only entering the balance, interest rate, and your current monthly payment. Starting with this calculation will help you understand the benefits as you add optional features like the debt snowball calculator function. Once you have the original amount and the estimated payoff date written down, you can use the other great features.
 The next step will be to add any additional amounts you can pay each month. This calculation will allow you to see how much you will save with the increase and how much sooner than the financial freedom date will come. If you do not know exactly how much extra you can budget, it may be a good idea to start with the lower amount you have in mind.
This lower number will allow you to set realistic goals for yourself and not cause you extra stress if you cannot meet this amount. You can always go back and recalculate if you find you have more money to add than you thought.
Related Articles
Now that you have the figures for your current payments and additional amounts, you want to use the avalanche and snowball features. Each of these will give you information on which cards you should be paying more and how you can make your money go further towards your end goal.
For example, maybe you have a card with an extremely high-interest rate while the rest are similar in rate, and it would be wise to apply a higher amount to this card to lower your final payoff.
What Do My Debt Calculator Results Mean?
So what do the results you were given mean for your budgetary needs? Depending on your specific calculator, your results may vary slightly. In general, each calculator will give you a breakdown of the balance for each card, the interest you will be paying, and the final payoff date.
If you choose to use the avalanche or snowball feature, the list will start with the amount you should be applying towards each card in order and the payoff dates. Following the payment guidelines provided by the calculator will help you pay off your credit card debt in the quickest way possible for your budget.
SUMMARY
If you are struggling to make your minimum payments on a credit card, then it is time to take control of that situation. Utilizing the power of the internet and an online credit card payoff calculator can help you find relief from those monthly payments quickly.
A good rule of thumb is to pay at least double what you owe each month so that in no time at all, there will be zero balance left on your account. We know how difficult this process can seem but with some easy steps every month, it doesn't have to stay overwhelming forever!
Now that you know what a credit card payoff calculator is and what it does, you can see that utilizing it will help you save money and decrease the amount of time it takes to pay off those credit cards that plague your monthly budget.
While the increased amount may seem like it is taking more money to get out of debt, in the end, you will be saving more with the interest payments you are saving. Utilizing this can help you manage your budget, save a bit of money, and get you debt-free quicker.
Updated on November 9, 2021.