Tensions brew over a 'Gifted' child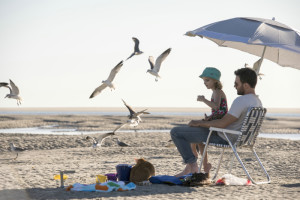 In director Marc Webb's "Gifted, " Frank Adler (Chris Evans) is a single man raising his spirited young niece, Mary (Mckenna Grace), in a coastal town in Florida. But Mary is a brilliant child prodigy, and Frank's intention that she lead a normal life is thwarted when the seven-year-old's command of mathematics comes to the attention of his formidable mother, Evelyn (Lindsay Duncan), a wealthy Bostonian whose plans for her granddaughter threaten to separate Mary and Frank.
As family tensions and disconnections flare, uncle and niece find support in Roberta (Octavia Spencer), their protective landlady and best friend, and Mary's teacher Bonnie (Jenny Slate), a young woman whose concern for her student soon develops into a relationship with her uncle as well.
"Gifted" it's a throwback to films of the '70s and early '80s that weren't afraid to make you laugh and cry; that were both escapist and real. "Gifted" is a movie in which all the intellectual powerhouses are women. It's something that feels weirdly rare.
The push-pull in the film is one that a lot of kids and parents feel, because on one hand, if a child has the passion and the skill and the ability and a love for something, you want to allow that to flower, right? But at the same time, you've got to remember that a kid is a kid. This is what Frank is wrestling with in the movie, and the balance Evelyn Adler could not seem to find with her daughter.
In movies things happen a little faster than in real life. Mathematics is on a very slow time scale. It's a very contemplative field. It's very easy for Hollywood to become cynical and try to create something that will just provoke people. The intention of this movie is to celebrate little enthusiasms, to make people feel good and warm and to celebrate connection.