Healthy Meals on a Budget: 20 Meals You'll Always Want to Make!
Do you struggle to find valuable options that are considered healthy meals on a budget? If you throw something in the microwave, or go thru the take-out line, dinner will be served quickly, but it may be lacking in nutritional value.
These recipes are not only healthy for all, but affordable and much better for you than a "drive thru" meal. These are the best healthy meals on a budget. Enjoy these 20 recipes that you will keep on making as you experience their flavor and affordability.
20 Healthy Meals on a Budget
Beef Stew
This beef stew is one of the heartiest foods that is on the list. It tastes great fresh, but it tastes just as good the next day as a leftover healthy meal. This stew goes very well with cornbread, or any type of French loaf.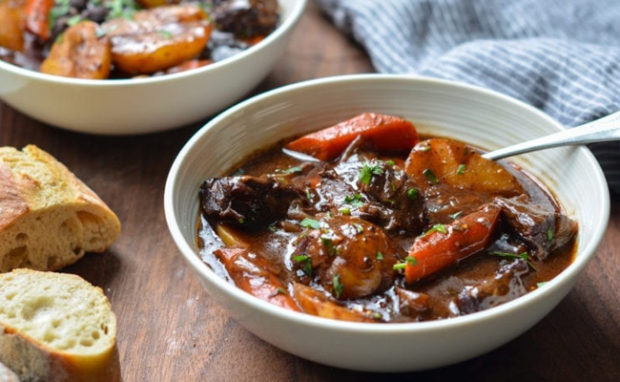 Roasted Butternut Linguine
is a family favorite when thinking about healthy meals on a budget. Squash is a fairly cheap vegetable, and a hearty fall dish to fill you up. For the most part, this meal costs about 5 dollars if you budget correctly.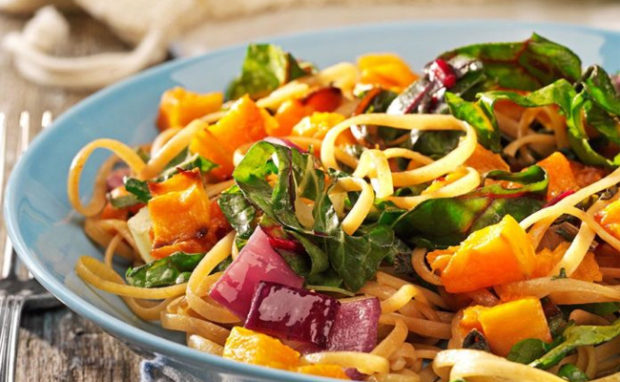 Salmon with Brown Sugar Glaze
is a family favorite at our house; however, it is a bit more expensive than pasta. Salmon is very good for you, and contains a low, high-quality fat content You can have your favorite kind of rice served as a side with it. The other side I like to make with this meal is black beans, or some kind of bean that we have in the pantry. You can serve a salad with it to help fill up your family; a side dish like fruit or potatoes is a good option to accompany the protein filet.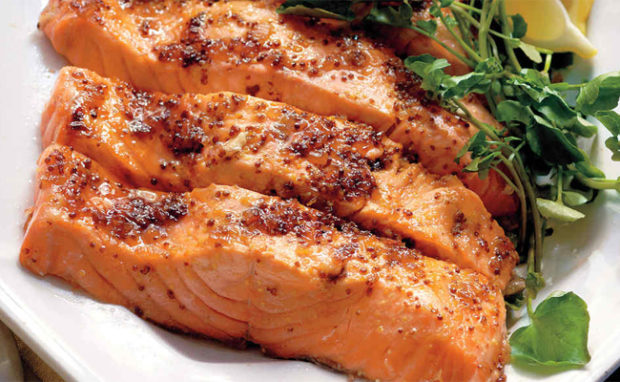 Grilled Basil Chicken and Tomatoes
At first glance, this dinner may not sound appealing, but it is an extremely flavorful option of the healthy meals on a budget. Our family is not a fan of tomatoes; therefore, I don't frequently prepare this dish. I can, however, replace the tomatoes and use another vegetable instead. I think it would be just as excellent in flavor without the tomatoes. Be wary to add more sugary vegetables to this dish, as the corn addition is already a high-sugar source of carbohydrates.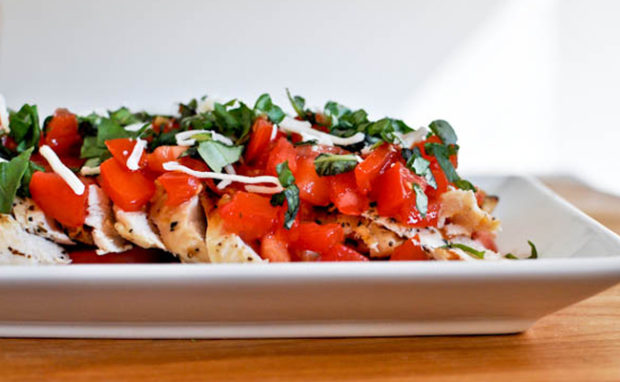 Roasted Pork with Apples & Onions
This is a great dinner idea, and is a perfect healthy meal for one, or a cheap option for college students. Pork and apples go very well together, and the onions complement them both very well. The crispness of the apples goes very well with the onions and pork. If apples are expensive or hard to obtain, apple sauce, or a cheap, sweet alternative are good options to use.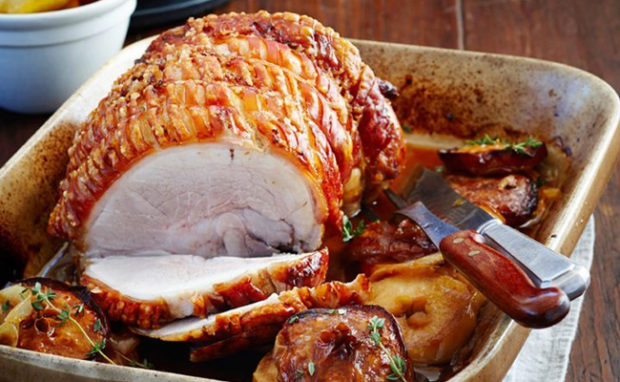 Mandarin Pork Stir-Fry
Since part of my family is Asian, we like to include Asian cuisine in our lives. Rice is typically a staple in our home, mainly because it's cheap. Using pork as the protein in a stir fry, the dish becomes a great healthy meal on a budget. The mandarin oranges complement this dish well. Adding string green beans, or whatever green beans are convenient is a great addition to the meal. This is a quick and delicious dish that everyone will love.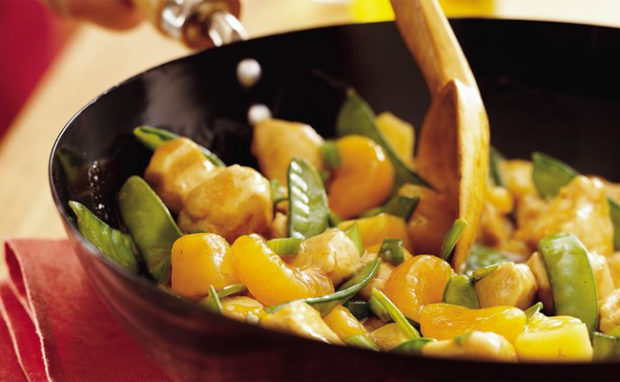 Slow Cooked Caribbean Pot Roast
During the fall and winter seasons, it is great to make rich, hearty dishes. Crock pots are very handy when it comes to hearty stews and roasts. The Caribbean pot roast adds some flavor to a plain dish, and enhances your senses during consumption.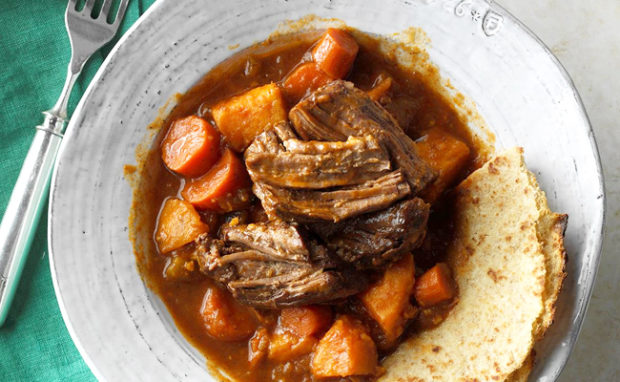 Asian Pork Medallions
When you are on a budget and trying to diet, these pork medallions are great. Instead of ordering Chinese food, make your own dish. The scallions may be out of season, which is okay. The boneless pork is normally on sale at our local butcher, so we buy in bulk. Rice is again in this dish, and very inexpensive to cook.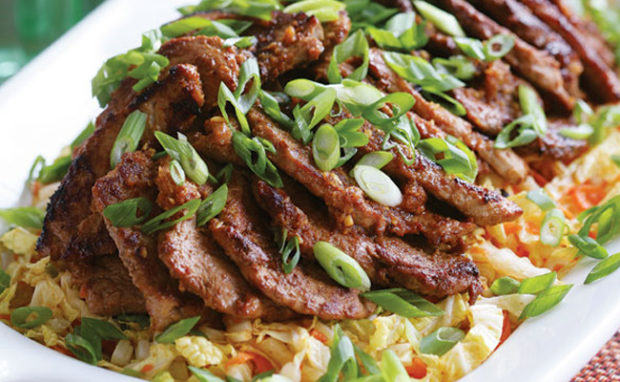 Rustic Italian Tortellini Soup
This is a very inexpensive and healthy dinner meal. You can prepare this dish very quickly as well. You can use your favorite or convenient meat, or try a vegetarian rendition as an alternative.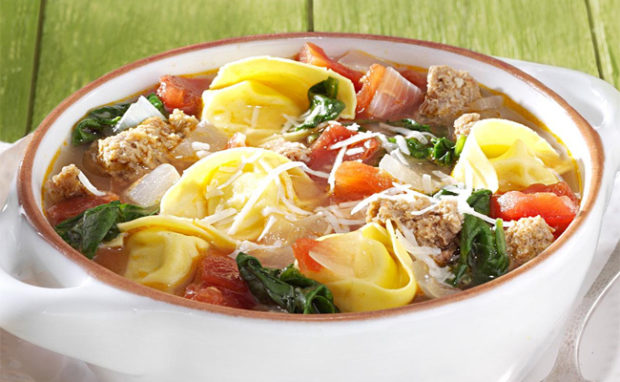 Related Articles
Buttery Garlic Shrimp
This dish is extremely delicious, and it's very quick to prepare. Grilling shrimp is much better for you, and you can substitute butter, try unsalted butter, or a butter substitute. I personally pour on the butter like liquid gold.
Cinnamon Apple Pork Chops
This is one of the most delectable dinners on this list. Who doesn't love cinnamon apples? This is a one-pan easy-clean up dish, too. The fact that its healthy is hard to believe. Another of the many healthy meals on a budget.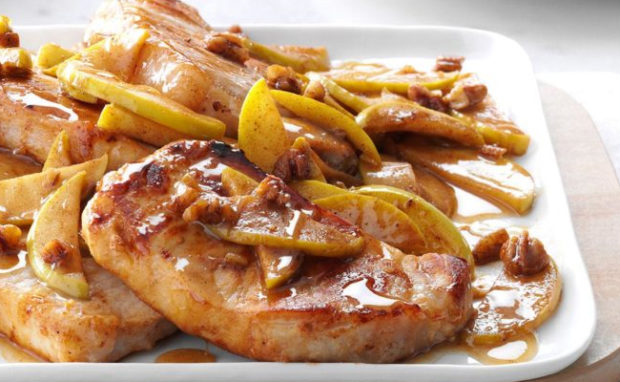 Slow-Cooked Lemon Chicken
This dish is one that your family will ask you every day to make again. It heats up well as leftovers, too. It is truly good for you too.
Spinach Quesadillas
If your kiddos love cheese and tortillas, they'll love these spinach quesadillas. They won't even realize how these are healthy, because they'll be so excited and ready to eat these quesadillas instantly.
Tortellini Caesar Salad
This salad is a very good dish for those of you who are looking to lose weight and eat healthier. The meal is very low in fat, and contains a variety of fat-free ingredients. Who doesn't love salads?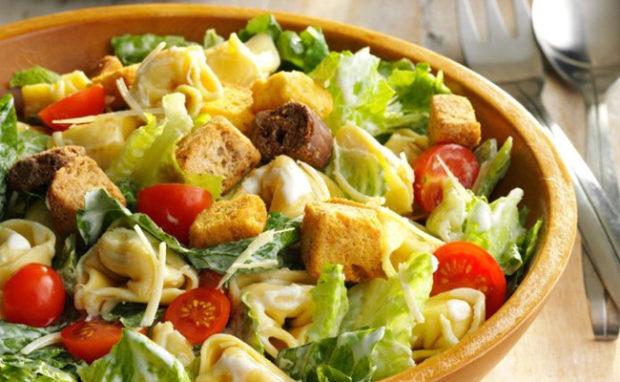 Herbed Lemon Pork Chops
These are easy to make and full of flavor. They're juicy and tender. Serve with a side of grilled carrots.
Cashew Turkey Salad Sandwiches
Turkey and Cashew sandwiches are great, and offer a new take on the chicken salad sandwich. Use turkey, and you'll have a great protein snack or dinner on a night when you just don't have the time to cook.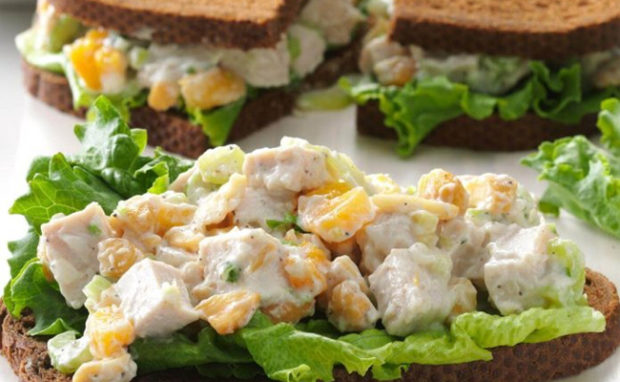 Parsley Crusted Cod
A good way to increase your family's fish intake is to try this unique dish. This is a very simple Cod dish that everyone will love. Served with green beans and rice, this dish is healthy and very quick to prepare.
Mexican Fiesta Stir-Fry
Since we have an Asian stir-fry on the list, we thought of adding a Mexican stir-fry as well. The stir-fry does not need too many spices, as the peppers and onions already create great flavor. It is typically made with rice and a carne asada. If that is not available, any flank steak or thin, inexpensive steak is ideal.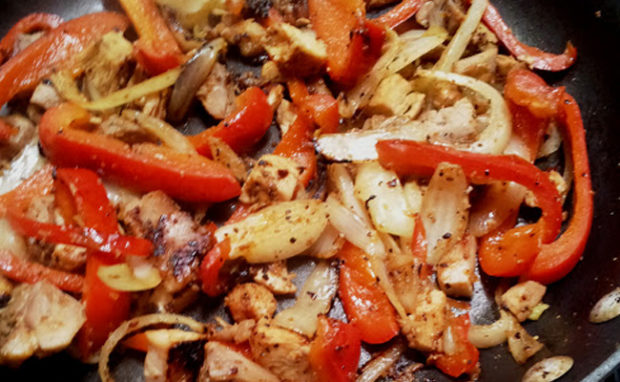 Turkey Meat Loaf
Sometimes, red meat is not the best thing for us, so instead of using beef for meat loaf, turkey is an available alternative. It's much leaner than beef, cooks well, and goes very well with vegetables. It is low in carbohydrates and saturated fat. Your family will not even notice that it's turkey. It's delicious and healthy.
Yogurt & Honey Fruit Cups
For that sweet tooth craving that you need to satisfy, these fruit cups are delightful. This is a very nutritious and delicious option. You can use strawberries, blueberries, grapes, oranges, pineapples, melons, or any other fruit that you prefer. This is a great healthy dessert option for meals on a budget.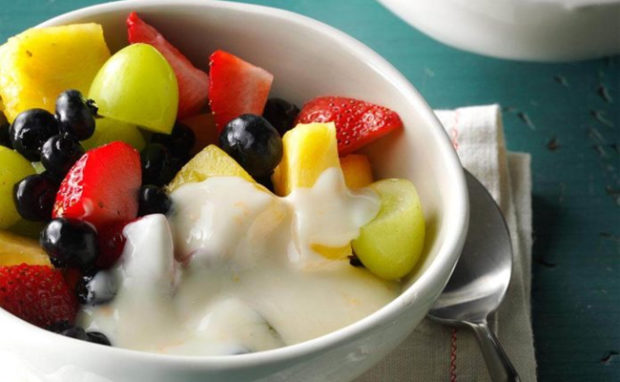 Conclusion – Healthy Meals on a Budget
The options for healthy meals on a budget are everywhere; do some basic research and find some dishes that include the foods that you love to eat. Eating out is clearly expensive. By preparing these dishes ahead of time, we can have food for the week, and save a mass amount of money in the process. Enjoy, and bon appetit!