The Three Best Kids Smartwatches for Your Money
The chances of kids today playing with dolls or toy cars have plummeted down mostly because of modern technological advancements with children opting for more high-tech toys and gadgets. This phenomenon is just natural but parents still have the responsibility to balance giving kids the gadget they want with keeping them safe — not to mention, supervised usage comes into play. Kids' smartwatches are a great introduction into wearable and portable tech. It lets children have access to technology while keeping parents in control of the gadget, a win-win situation for both sides.
Smartwatch for kids features games and fun activities, colorful designs and durable materials that make them perfect for their age range rather than giving them a $200+ smartwatch in the hopes that they would take good care of it.
What to consider with a smartwatch for kids?
Well, what makes kids' smartwatches worth your money especially as a parent giving in for your kids' wants? With such an extensive variety of models in the market, all offering different details, it can be difficult to figure out what you want a smartwatch for kids to do.
The following guide can help you get to understand the various features and uses of kid's smartwatches so you can pick out the right smartwatch for your little one.
Age group
One of the first few things you have to consider when choosing kids' smartwatches is the age group of the gadget. Some smartwatches are too complex for young kids to enjoy and some are too simple for older children to use. Check the manufacturer's suggested age range for any smartwatch you're considering before cashing in.
Durability
Kids are naturally active people. They tend to run, jump, climb and occasionally fall down. That's why any smartwatch for kids you invest on must be sturdy enough to deal with the rigors of being on a child's wrist. It's more likely that kids' smartwatches would be knocked around rather than cared for so you ought to find one that can endure it all.
Design
Face it, young and older kids still have preferences as much as you do so picking out a smartwatch for kids should also feature a good design that the children will not be embarrassed to wear or that simply isn't to his or her taste. Kids' smartwatches are up for grabs in a great variety of colors, patterns and designs, so you're very likely to find one that your little one likes.
The best kids' smartwatches out there!
If you're still unsure on what to get your little one, we've scoured the internet for the top three best kids' smartwatches for your money so read on and maybe one of these is the one you're looking for.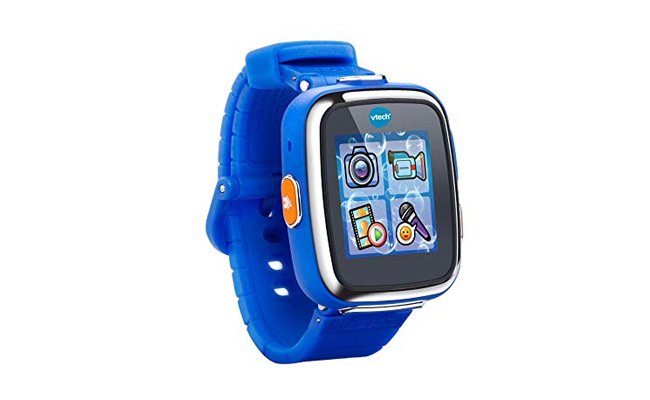 VTech Kidizoom DX2 is designed for children ages four to nine which means it is highly durable and comes in different, fun colors. It features a 1.4-inch color touchscreen display, with up to twenty different watch faces for kids to swap out.
On top of that, it includes dual cameras with selfie and video recording support, a voice recorder and a ton of educational games. Plus, it's splash proof (not waterproof, take note!). It even has an alarm, timer, stopwatch, calendar and calculator features for other tasks your child may be interested in.
Lastly, this smartwatch for kids is operated by a rechargeable Lithium Ion battery and includes micro USB cable for a USB port that allows the parents and the child to transfer photos and videos to a computer.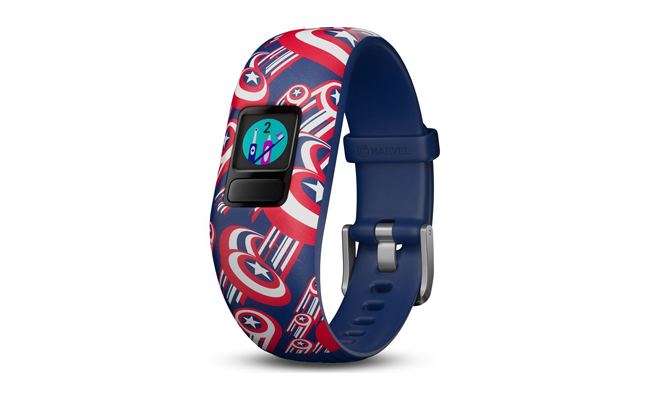 Garmin VivoFit Jr 2 is an always-on colored screen updated version of the fitness and health tracker, as of now, it can be customized with a variety of themes including Batman, Disney and even Star Wars. For ages 4 and up, it offers a great selection of features for kids and their parents as well.
More than just a fitness tracker, this links to an app that lets parents assign chores and rewards. It even includes some kids' activities. It has a waterproof feature and an exceptional battery life of almost a year so it doesn't need recharging.
One last great feature of it is that if you decide to get multiple bands for additional kids, you can track and monitor them all within the same mobile app, which is super convenient for larger families.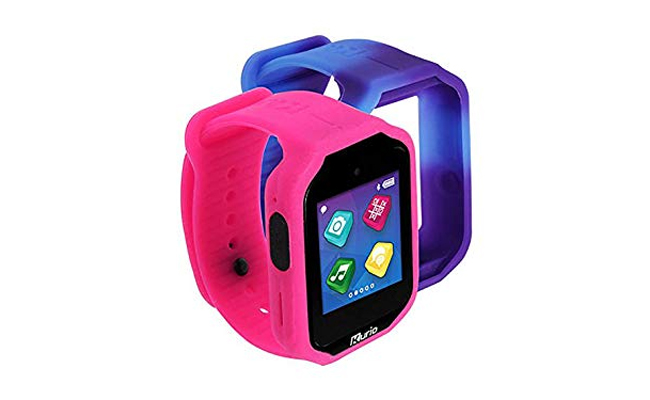 Kurio Watch 2.0+ which is developed by KD Interactive, is a Bluetooth smartwatch made just for kids nine and up. It comes bundled with two interchangeable bands to match your little one's style.
Parents, take note: this device is made for older children who can be trusted with mobile access and messaging tools so don't give one to your younger kids. The gadget features a messaging app, two-way calling and support to connect directly to a parent's smartphone. It uses a Bluetooth connection to access other services so keep that in mind, you'll need to have a phone nearby.
Kids can play single and multi-player games, message friends, take and edit silly photos with the front-facing camera and play music. Finally, it comes with scratch resistant and splash proof protection, plus an "in case of an emergency" (I.C.E.) app where parents can enter their child's medical and contact information.
The verdict
The smartwatch for kids market is growing so there is a lot of options to choose from depending on your budget and what your child can get but remember that with this gadget comes responsibility from both the parents and the kid in accessing high-tech applications like the Internet.
So, happy shopping to parents and to kids, have fun!