20 Amazing Business Startup Ideas That Will Make You Money In 2019
It's the time of the year again when people start making their bucket list and New Year's resolution. Surely, you wish for 2019 to be prosperous, but remember that it's all about taking the leap (or plunge) into new business opportunities instead of hoping to win the lottery. Take the first step by looking for the best startup ideas that can guarantee money back.
Let this be your mantra: New Year, all you. Be the captain of your ship and sail your way to greater heights. Here are 20 small businesses that can make you money in 2019.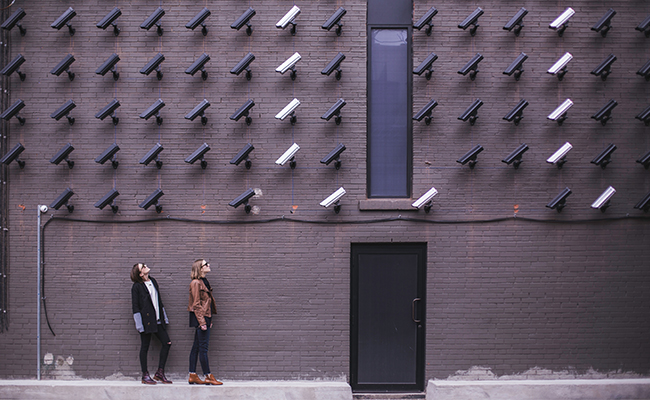 Night Vision Camera Startup Ideas
For most homeowners, their family's safety is of utmost importance, which is why many of them invest in night vision cameras. These devices capture video footages at night to prevent or catch burglars. Night vision cameras also give business owners a peace of mind when it comes their beloved property's security.
The question: how do you sell night vision cameras? Having a search engine strategy often works best, most especially if you use long-tail keywords within the security industry. You may also create marketing videos, which highlight the importance of security and capitalize on the impulse-buy market.

Phone Case Business Opportunities
As far as business opportunities go, the phone accessories industry may be one of the most promising. It's expected to be worth as much as $121.72 billion by 2025. One of the perks of choosing this niche market is it provides flexibility for budding entrepreneurs. Remarkably, the phone market accounts for 20.5% of the phone accessories industry.
To start your phone case business, decide whether you want to sell phone cases for different smartphone brands. You may also provide wallet phone cases or travel-friendly charging options.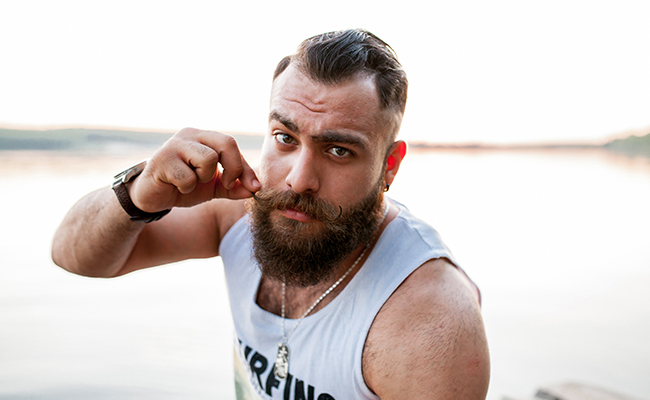 Beard Oil Startup Ideas
The men's toiletries industry is about $3.4 billion, which surpass the men's shaving industry by approximately $1 billion. The beard oil market may be highly competitive, but surely, there's still room for new players. Plus, beards are not only considered trendy for old folks, but these also appeal to the millennials.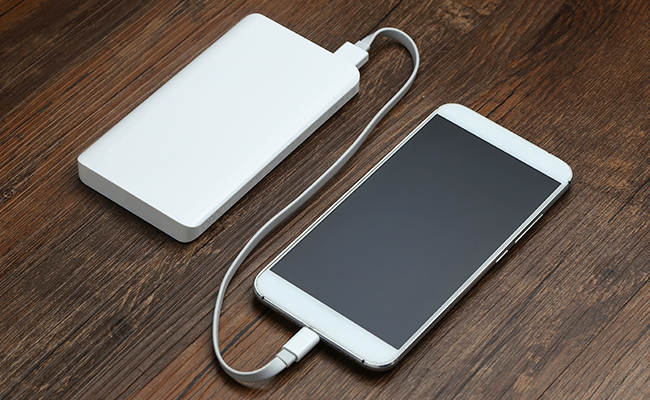 Power Bank Business
For people who are always on the go, power banks are a necessity rather than a luxury. Recent studies show that about 80% of Internet users own a mobile device, which elevates the demand for power banks and other accessories.
Using the Oberlo smartphone app, you can drop-ship your power banks. A combination of search-based marketing (Google ads) with Facebook ads may also help improve your store's popularity.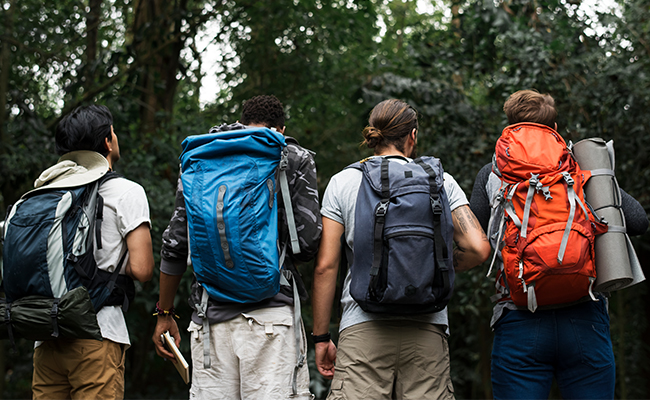 Backpack Store
One of the most popular startup ideas is the backpack business. In the old days, backpacks were considered a staple for students, but this type of bag is slowly becoming more popular than ever for employees and travelers. Over time, you may expand your backpack business into luggage, which is also growing in recent years.
Utilizing social media is also key to a successful backpack business. Upload photos on your Instagram and Facebook account to promote your products. As an alternative, you may look for college-aged influencers to include your backpacks on their page.
A noteworthy reminder: children's backpacks have been decreasing in popularity, so you may want to target students in college. Get the ball rolling in July or August to capitalize on back-to-school sales.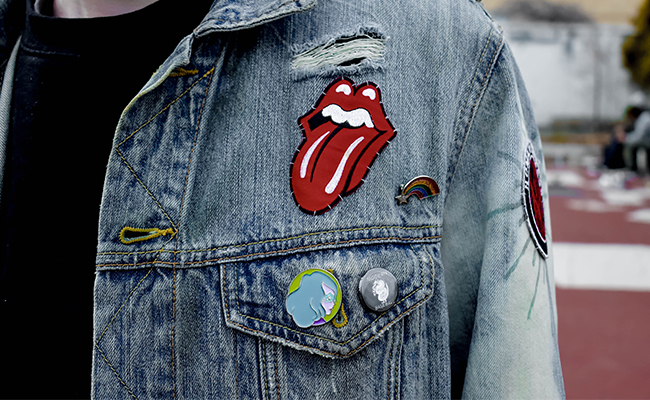 Enamel Pin Business
For fashion enthusiasts, why not give enamel pins a try when it comes to your startup business? These tiny metal pins are taking the fashion world by storm, and many entrepreneurs are developing an interest in them. Enamel pins also come in a range of styles, colors, and sizes.
To start your enamel pin business, identify your audience. Narrow down a unique niche for your enamel pins. For instance, produce enamel pins that represent a television show, movie, or books. Reddit list, KW Finder, and Google Trends are some of the tools you can use to evaluate demand and interest.
Workwear Store
Workwear has two categories: the work-safety and businessman's apparel. The first type of workwear includes safety shoes, scrubs, and eye-protection gears. The latter, on the other hand, comprises of suits, ties, dresses, blazers, and other corporate clothing. A key point: never combine these two niches since they serve different audiences.
Moreover, your marketing strategy for your workwear brand relies on your target audience. When selling specialized workwear, for instance, people working in trades, such as construction or nursing, are your primary targets.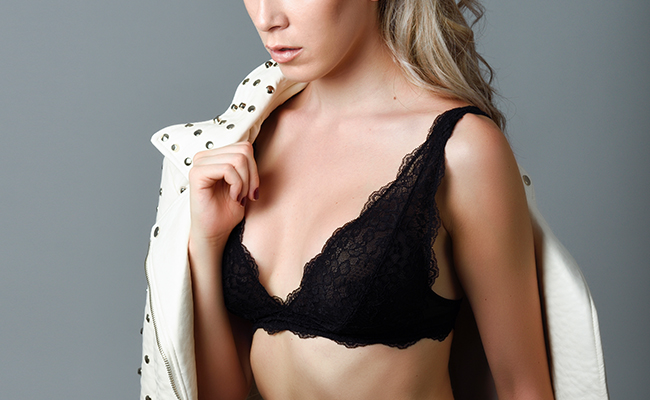 Lace Bra Business
For the past years, the lace bra business has been steady but in recent months, it's starting to see some growth. Since the lingerie industry has made $82.1 billion in revenue, there's a huge hope of success for your lace bra store. Remember that bras are the well-known form of lingerie, which garners 55% of sales within the industry.
In promoting lace bras, be careful when posting ads on social media. Facebook shuts down ads with nudity. Be creative when presenting your lace bra products. For example, put your lace bras on vibrant colored backgrounds and style them depending on your desired themes. Pattern your Facebook marketing after the big brands like La Senza and Victoria's Secret.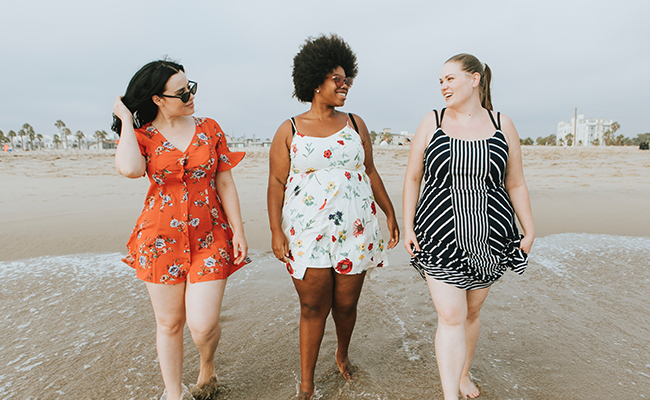 Plus-Size Clothing Trade
The fashion industry is now becoming more inclusive and diverse, which means stylish clothes are no longer exclusive to people with petite body type. Plus-size clothing, for instance, is an independent niche, which allows retailers to finetune their marketing directly to a specific audience.
When marketing plus-size apparel, avoid creating categories with that label. This is to maintain your store's sense of inclusiveness.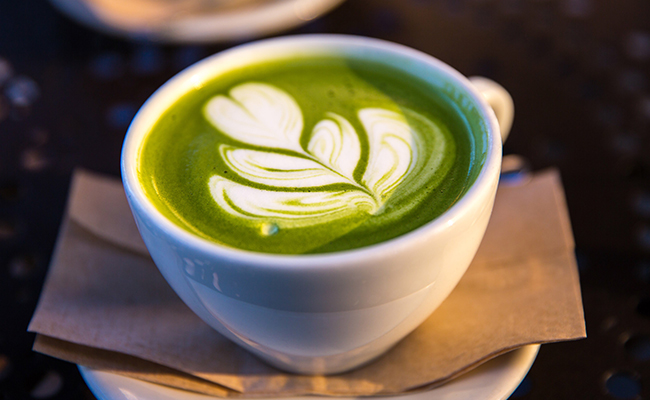 Matcha Tea Business
After water, tea is considered the second popular drink, and about 80% of households have tea in their home. Thanks to the nutritional benefits, matcha tea has gained traction in the beverage industry. This type of green tea has great antioxidant properties, which can help fight cancer.
Apart from this tea option, you may also sell tea accessories, such as cups and powder whisk. To promote these products, generate video or blog content about matcha tea recipe. Get immediate sales by running Facebook ads.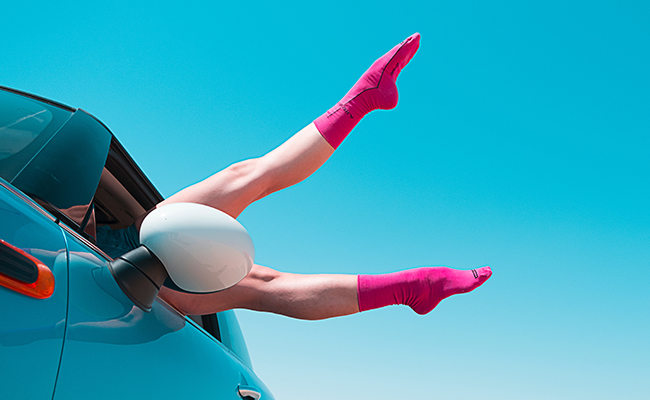 Compression Sock Trade
What are compression socks? This footwear is worn for comfort and is said to help improve your blood flow. Compression socks can then lessen pain or swelling in the legs. A piece of advice when marketing this type of socks: do not make any claim of medical improvements.
It's also worth mentioning that compression socks are search-based products. Check whether your product category and product pages are search-engine optimized to get better results. When using Facebook ads, consider utilizing a combination of organic traffic through search results and targeting ads.
Bamboo Toothbrush Business
Many people are switching to sustainable products that help create a positive impact on the environment. A bamboo toothbrush is one of the eco-friendly innovations that are always in demand. Unlike ordinary toothbrush, this variant is biodegradable. You may take your business into a specialized bamboo toothbrush store or a general bamboo product shop.
How do you market your bamboo toothbrush brand? Try bundling your products to increase average order value. Selling the multiple toothbrushes of the same style is proven to be profitable to ensure that your customers will use your brand constantly.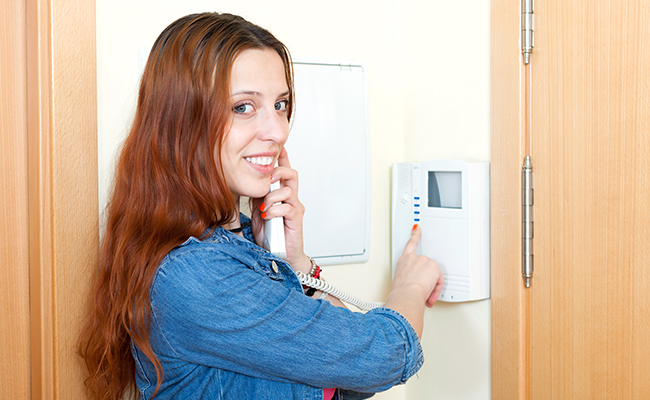 Video Doorbell Trade
Similar to night vision camera, video doorbells are security-related products that can help protect homes from burglars. This electronic device allows homeowners to screen a visitor without opening the door or having a peephole.
Preferably, when marketing this product, use a different layout than the traditional e-commerce store. Note that video doorbells tend to perform well with long-form product copy. Emulate the digital product landing page, too. Conversions can increase with a more detailed landing page.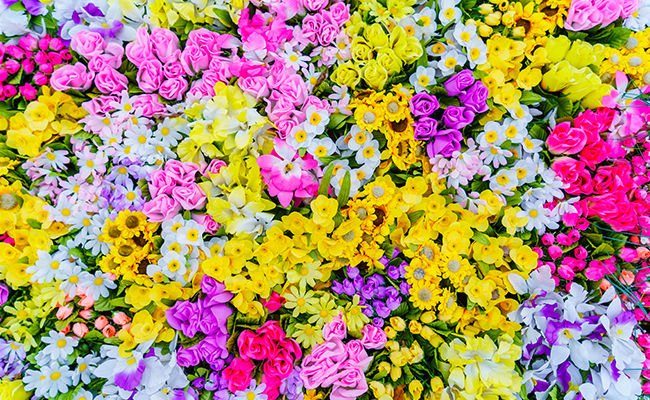 Synthetic Flower Business
Selling artificial flowers is a smart choice since it's more flexible than other specialized businesses. These products can be used in weddings or as home decor. Many people, most especially brides, are also choosing synthetic flowers over the natural ones due to their price tag. These are more economical, which means they could save more money.
Sell silk flowers for a more realistic and elegant look instead of plastic ones. Promote your synthetic flowers via Pinterest, and drive traffic back to your website by posting infographic wedding blogs. You may also turn blog visitors into customers by running a Facebook retargeting ad.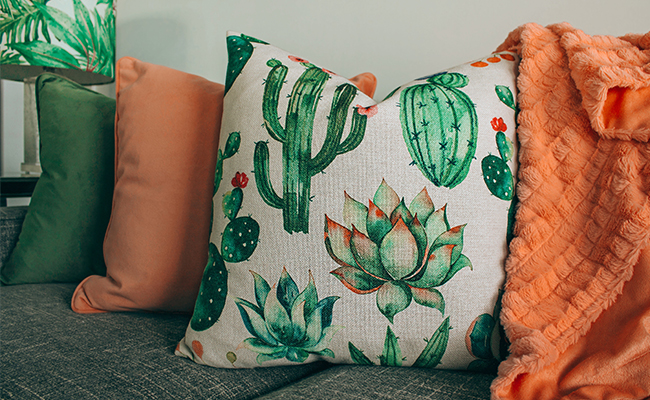 Throw Pillow Trade
Many millennials are finally moving out of their family home and buying their own. This results in more demand for furniture and home decor, like throw pillows. Venturing on a business related to home improvement products can turn your investment into profits.
To market your throw pillows, identify your audience. You may prioritize female homeowners over 30 years old. You may also target couples in a relationship or newly engaged who are planning to live together. Another trick: add a gift registry app on your store to attract more customers.
Kawaii (Cute) Plush Store
Japanese-themed stores are popping out everywhere, so it may be a fad that you may want to follow when planning your business. For instance, you may sell kawaii or cute plush or even Japanese snacks. When selling these types of products, avoid items with trademark without proper licensing.
Your main audience for this type of business idea is those who are interested in Japanese culture or anime. Generally, Asian women tend to be the primary target when selling kawaii products, but you may also sell to other people who are fascinated with Asian culture.
Wireless Earphones Business
In a 2016 report, wireless earphone market is expected to grow by a rate of 7%. This niche also gained 31% of the market share, and the headphone industry may continue to grow by up to $15.8 billion dollars by 2025.
Marketing wireless earphones require creativity. However, you should first establish why people should switch to this earphone variant instead of sticking to the traditional ones. For instance, wireless earphones are convenient since wearers don't have to worry about tangled wires. They can also wear wireless earphones during a commute or when working out in a gym.
Selfie Drones Trade
What are selfie drones? These flying devices take images or videos from an aerial perspective and are controlled using a remote. Typically, selfie drones are less than two feet in diameter and consist of three propellers. Note that there are growing demands and interests in this niche market, most especially for photographers who want to get the best aerial shot and farmers who want to check their crops.
Do you want to pursue this business idea? First, figure out your target audience. You may sell your selfie drones to millennials who enjoy taking selfies when they travel. To market your drones, social media platforms are your best friend. You only need to post cool photos taken with your selfie drones. Make sure to sell higher-end drones to provide exceptional video and image quality.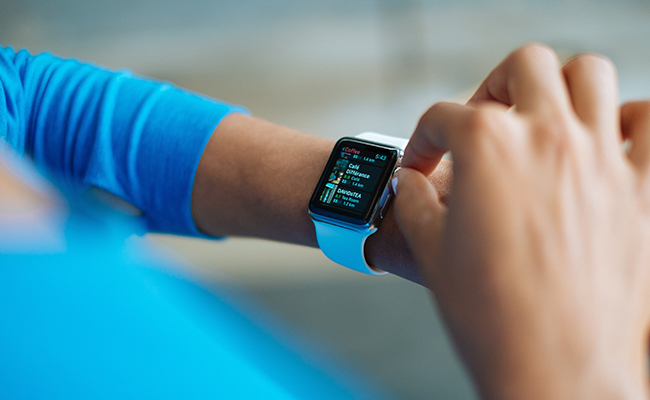 Smartwatch Store
For tech-savvy people who already want to ditch their analog clock, smartwatches may be the best option. These portable devices are designed to be worn on the wrist. A smartwatch also offers many features and are touchscreens. Worldwide, the smartwatch industry is expected to reach its peak at $53.2 billion in 2019.
Take advantage of the smartwatch trend, but choose those with cool features to create a specific target audience. For instance, smartwatches with heart-rate monitoring configuration may appeal to those interested in fitness or heart patients. Since most smartwatches offer a variety of applications, you'll have more flexibility when it comes to marketing these products.
Mirrorless Camera
Compared to DSLR cameras, mirrorless cameras are more lightweight and have a compact design, which make them a travel-friendly companion. In 2015, mirrorless camera sales were up by 16.5% in the United States (with no sign of slowing down this year).
To reach your target audience, create blogs about the benefits of using mirrorless cameras. You may also compare this type of camera to DSLRs and smartphones.
With these amazing startup business ideas, you'll surely open more doors of opportunities in 2019. Have the inner drive to succeed and start the new year right!