Camera With WiFi?! Our Top Choices To Buy In 2019
Social media is a dominant force in our society. Everyone wants the instant gratification of sharing their favorite photos easily and quickly to their favorite social app! If you want beautiful photos, even more so than the gorgeous photos a Pixel 3 XL can take, and instant upload to your social apps, make sure to invest in a camera with WiFi!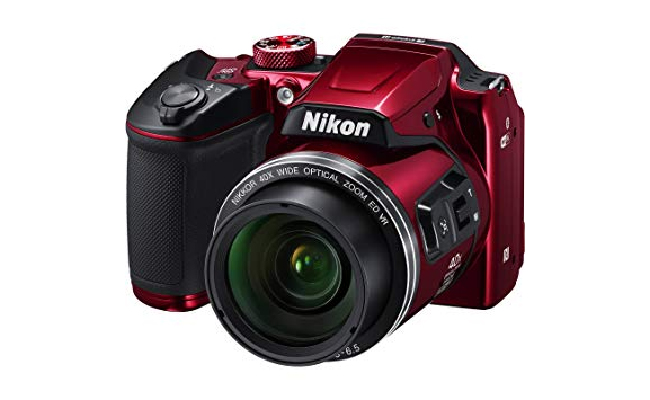 The Nikon COOLPIX B500 is the best option if a cheap camera with Wi-Fi is what you're after. The camera is 3.74 x 3.08 x 4.47 inches in measurement and 1.19 pounds in weight, and that is quite good for a camera its price.
Perhaps one of the striking characteristics of the B500 is its 40x optical zoom and 80x dynamic fine zoom that allows you to have a clear shot from wherever you are. There is also a 16-megapixel low-light sensor, a three-inch LCD screen that can be adjusted to different angles, 1080p HD video recording at 30 frames per second, and also the ability to transfer photos to smartphones and tablets using Wi-Fi, NFC and Bluetooth.
Considering its relatively small price, it is amazing what this camera can do and reviewers on Amazon share this feeling of surprise too. However, they point out that the video quality leaves much to be desired, so it is better used for photos than videos. Although, when we consider the low price of the camera, this is not all that surprising. If you want a cheap camera with Wi-Fi, then this should be your top pick too.
There are not many good reviews for point-and-shoot cameras, with most of this bad rep caused by increasingly competitive cameras installed in smartphones. This is where the Nikon COOLPIX B700 comes in, to show the power, performance and versatility of cameras in the point-and-shoot space.
Amongst its features is a 20.2 MP CMOS sensor ideal for low-light conditions, Full 4K video recording, target-finding autofocus (AF), and full manual exposure. You should care about the full manual exposure if you are a photography expert and if you are interested in taking your photography game to the next level by setting the ISO, shutter and aperture settings yourself—something smartphone cameras don't allow you to do. Also, there is a stunning 60x zoom through the solid NIKKOR lens. For its price, it is a solid all-round impressive shooter for a point-and-shoot camera, and it offers more than one thing when it is in your possession especially if you want a camera with Wi-Fi.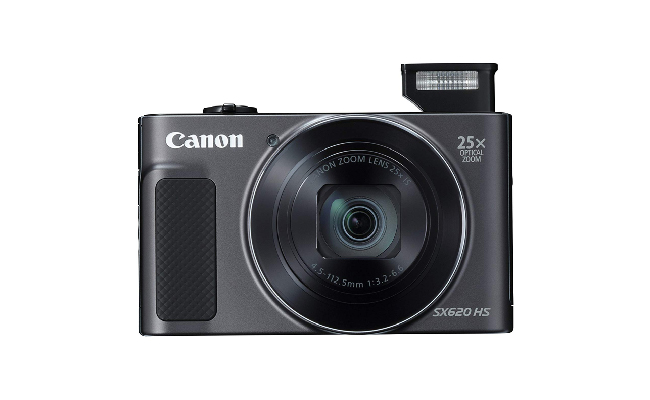 Many people want the power and versatility offered by a DSLR or mirrorless camera but are scared of the technicality of all its numerous controls. Crossover point-and shoot devices offer more versatility than the compact camera you are used to, and they are designed for this class of people. The Canon PowerShot SX620 HS is just like how top pick, the COOLPIX B700, as it provides for people who want the best of both worlds. It has a 20.2-megapixel high-sensitivity CMOS sensor that allows you take stunning, high-resolution images that would beat those taken by smartphone cameras any day. When you factor in the DIGIC 4+ Image Processor, you will understand why the SX620 is one of the best around when it comes to point-and-shoot sensors. There is also a 25x optical zoom, Full HD (1080p) video recording, intelligent image stabilization, and, yes, Wi-Fi and NFC connectivity. The fact that you can also engage the remote shooting function to use a smartphone as a control makes it one of the best cameras with Wi-Fi to buy in 2019.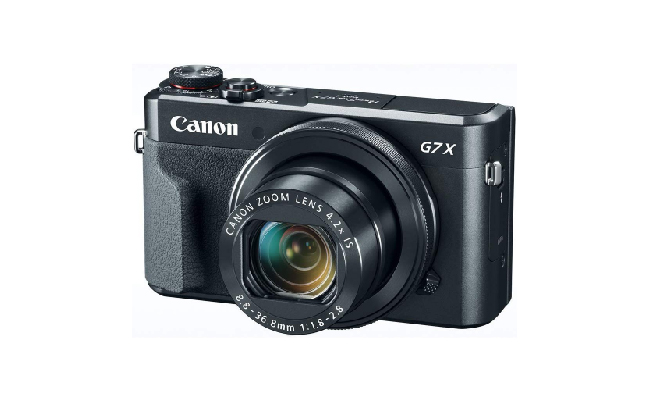 It is sometimes difficult to measure value, but to us value simply means the best bang for your buck. Canon PowerShot G7 X Mark II is the perfect fit for this definition as it contains a lot of high-end features, tremendous versatility, and powerful hardware at a price that is not too expensive.
The outstanding feature of the PowerShot G7 X Mark II is its one-inch 20.1-megapixel CMOS sensor that makes sure that both light and dark parts of a picture are seen in a photo, allowing you get low-light photos. The camera's multi-angle three-inch touch LCD screen is another outstanding feature of the PowerShot G7 X Mark II because it makes it easy to shoot any angle you wish. To top it up, this model has 24–100mm optical zoom lens, intelligent image stabilization, in-camera RAW conversion, easy photo sharing via Wi-Fi and NFC, the ability to capture 1080p HD video and high-speed continuous shooting up to eight frames per second.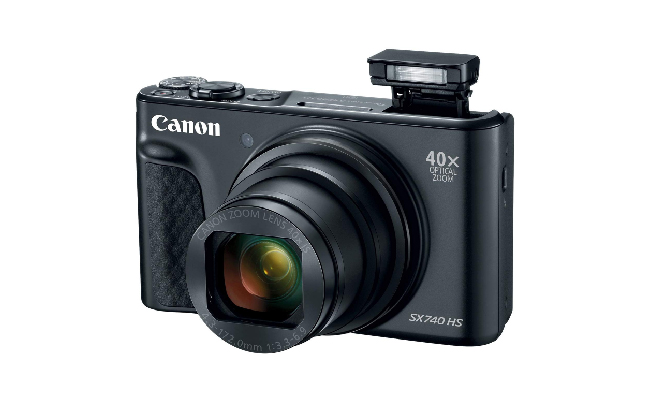 Maybe you do not want something as intimidating as our top pick. Maybe all you want is a little power. If that's the case, take a look at the SX740. Its features include a 40x optical zoom and an impressive 20.3-megapixel high-sensitivity CMOS sensor, 4K video and time-lapse recording, Optical Image Stabilization and a Zoom Framing Assist function. Also, it is a camera with Wi-Fi and Bluetooth connectivity, you can connect your camera remotely to the smartphone to enable you control the camera. The camera also allows your photos to be automatically transferred to your mobile or desktop for instantaneous sharing. There is also a wide range of shooting modes for amateur shooters. The device is totally complete with every feature required for good controls, but not too much that a beginner couldn't handle it.
For good zooming, the Canon PowerShot SX740 is a good camera with Wi-Fi to try.
If you are a fan of new gizmo, then Canon PowerShot SX730 HS is the one for you. This pocket-friendly camera was released in 2017, and it is built for travelers on the go. It has a sizeable 20.3-megapixel CMOS sensor in its petite 4.3 × 1.6 × 2.5-inch body. Where it really blows your mind is with its zoom: It has a 40x optical zoom lens, plus Canon's 80x Zoom Plus digital zoom technology. It can also capture 1080p Full HD with a maximum 60p frame rate.
It is also capable of capturing decent low-light images with its small form factor thanks to its ISO range of 80 to 1600. There is also a built-in image stabilization, built-in flash, built-in WiFi2 technology, face detection technology and a three-inch LCD screen that flips up. We would have loved to have a touch screen along with it, but we wouldn't want to get too greedy now, would we?
If you still have a hard time deciding what you want, maybe our round-up on the best Canon cameras can help you find it.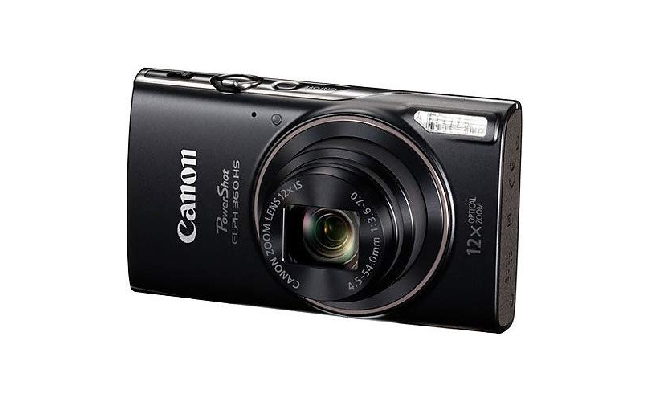 Design is always based on personal feelings, but for us we love the PowerShot ELPH 360 for its reliable compact form factor in terms of quality. The PowerShot ELPH comes in blue, red and black and it is just under five ounces in weight, making it the perfect portable camera to slip into your pocket. It also has a 20.2-megapixel, 1/2.3-inch CMOS sensor, plus a DIGIC 4+ Image Processor, which work together to produce a top-notch image quality. It can also capture videos in HD (1080p HD) and it has a 12x optical zoom and an optical image stabilizer.
It contains within it a limited ISO setting limit of 3200, meaning it lacks quality in low-light settings, however it has a beautiful three-inch, 461,000-pixel LCD screen that will make you forget this in a heartbeat. If you are in the market for design, it is one of the best cameras with Wi-Fi to try out.