CBD Advertising Banned On Facebook and Google
There are restrictions that ban marijuana companies from CBD advertising on Facebook and Google.
As such, many of them now seek the help of events, sponsors and other methods to connect to customers. Both Google and Facebook advertising guidelines have completely ruled out marijuana, CBD and related products.
David Bozin, the founder of ZenPup, used to get cuts and scratches while bathing Jax, his golden retriever. The dog simply didn't appreciate the necessity of being dipped in water.
And so, when Bozin found out that dogs respond to the properties of cannabidiol or CBD (the compound in cannabis that helps the body relax without intoxicating) just like humans, he started working on infusing dog products such as puppy treats, dry shampoo with CBD.
However, Bozin met a challenge in the marketing of his products. He cannot use Google, Facebook or Instagram, the leading advertising platforms, the way other businesses do, as ads like his are banned. Being banned from the two online advertising platforms accounting for 57% of digital advertising in the US (from eMarketer reports), which most emerging brands depend on to boost their conversion rates, is no small speed bump.
Nonetheless, Bozin said, "Facebook is not the end all, be all. Instagram is not the end all, be all. Does that mean you're not going to see as much traffic at the get go? Sure. But at the end of the day the most important point is conversion (getting people to buy)."
Using marijuana recreationally is legal in 10 states and Washington DC, and medical use is allowed in most other parts. However, CBD advertising laws are far more unclear, and thus difficult.
At present, 47 states allow CBD to be sold in some form. The 2018 Farm Bill recently passed by Congress allows states choose whether or not to allow the sales of hemp-based CBD products within their borders. The bill, however, does not protect these products from the Food and Drug Administration, which penalizes companies for making incorrect health assertions concerning their products.
The senior vice president of North 6th Agency, Cary Smith, stated that, "We avoid talking about anything too specific about what the product will do. If you come from an educational standpoint, you skew towards less restrictions, and have a bit of a larger organic reach."
The vagueness surrounding marijuana and CBD advertising laws has made Google and Facebook advertising guidelines to shy away from allowing them on their advert platforms, similar to their approach to tobacco and other controversial products. Google forbids alcohol companies from promoting reckless behavior and targeting users below legal drinking age. Facebook advertising guidelines, on the other hand, require alcohol producers to adhere to local laws.
ZenPup has thus been pushed to seek for other methods of publicizing their products. The co-founders are trying to forge relationships with media companies, high-end dispensaries, pet accessory marketers, and other brands with partnership prospects. They are also looking for social media influencers that can promote their products naturally through their accounts.
Clean, appealing packaging to attract "shelfies," and staged product photos for people to post on their feeds, are also being looked into, as younger consumers appreciate aesthetics.
Nicholas Weatherhead, chief marketing officer and co-founder of ZenPup says, "Younger consumers are looking for something different, from an aesthetic standpoint, that also is top quality and at a good price."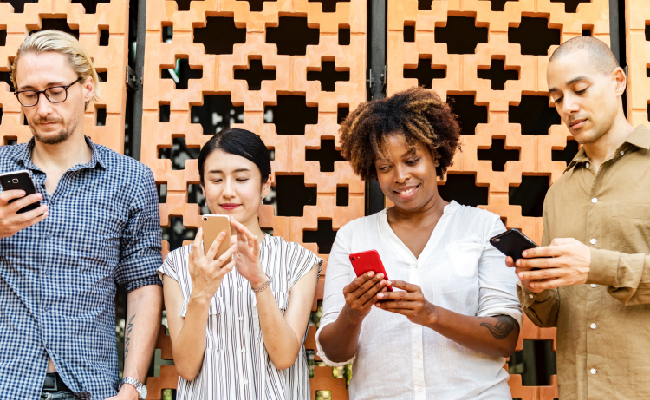 Connecting with Customers
Other advertising techniques can also be applied by marijuana and CBD companies. This is the opinion of Hillary Wirth, media director of the Noble People agency.
Noble People bought local and national television advert time with DirecTV, Comcast, IFC, USA and BBC America, in April to promote Viceland's digital show, "Weed Week." PornHub, a pornography site, was also used. Other digital advertising networks, like Traffic Roots, that allow marijuana and CBD advertising, can also be used.
Another effective method is telling a story with a narrative capable of generating public relations (or PR). For instance, Abel, a branding agency, told the story of Charlotte Figi, a little girl who suffered from epileptic seizures. CBD helped in reducing her seizures and improving her health, and the food supplement company, Charlotte's Web, was named after her.
Julian Shiff, CEO of Abel, has said that, "Brands like Charlotte's Web, with founders who are very positive about the cannabis opportunities, have been able to use PR as a marketing channel. Word of mouth is so strong, they are developing a tribe around their brand."
Some marijuana and CBD companies are embracing sponsoring sporting events and concerts as active methods of promoting their brands. Ben Witte, CEO and founder of Recess (a company producing a CBD-infused seltzer) who used to run mobile strategy for ad tech company, AdRoll, stated that his company attained 50 times its projected sales in 2018, adding up to hundreds of thousands of dollars. "The most important thing is to have a clear mission and purpose. The best way to communicate that mission and purpose is not through a Google or Facebook ad," he said.
Recess takes advantage of smaller gatherings too. For instance, Recess holds information events at such places as Y7 Studio, a hip-hop yoga chain, and product samplings on occasions like Rising by WeWork. Although its business is centered on a beverage, the company actually tries to present a cannabis lifestyle to the market. This is Witte's ideology.