Ways social media apps influence our daily lives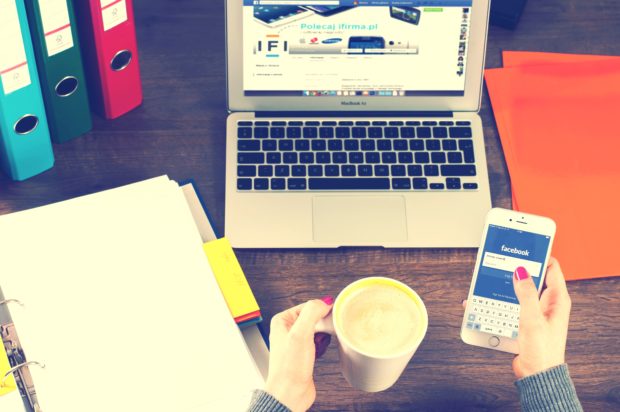 It's pretty hard to detect how our lives have changed from how we were the previous day. However, if we were to rewind to some 10-20 years ago then we could easily feel the impact of social media on our lives.
Twenty years ago popular social media apps including Facebook and Twitter were non-existent. Nowadays, with the improvement of technology, social media are now an integral part of our everyday lives as they influence the way we interact with other people in this world.
What are social media apps?
Social media apps refer to every web application that supports the building of personal profiles, publishing and sharing of information, connecting to communities and searching within the communities. They allow users to connect and share information remotely.
Popular Social Media Apps
When it comes to the most popular social media apps you think of that app that you rarely imagine going for a day without checking. Sometimes, you feel like avoiding it, but your hands and mind always tempt you until you give in to the desire. Most of the popular apps that have won many app awards are addictive, and addicted users rarely stay for 30 minutes without checking on these apps. Well, let's take a tour of these awesome apps.
Facebook
Facebook is an American social media and networking company. It was founded in the year 2004 by Mark Zuckerberg and other four colleagues of Harvard University. Currently, Facebook has over 2 billion users worldwide according to the latest statistics by Dream Grow. Facebook is easy to join and provide many features to users in the social world. They also own Instagram, which is a great platform that many companiesgo viralby using it.
YouTube
YouTube is an American video-sharing website created in 2005. Google now owns YouTube. It boasts over 1.9 billion subscribers worldwide. A large number of users owe it to the unique and updated content it shares with its users.
WhatsApp
WhatsApp is a mobile messaging app. It is owned by Facebook. WhatsApp supports video calls, audio calls and sharing of documents and encrypted communications which makes it favorite messaging app among users.
Twitter
Twitter is a multi-blogging network that allows users to share information through tweets. The app has been the most popular among users as it updates them on the major happenings around the globe. Also, it is the most preferred app by prominent personalities to communicate with their audience.
Pinterest
The value of images on the web cannot be downgraded. Pinterest is the only platform with the highest number of unique monthly visits. It has also been infiltrating the shopping markets as retailers are now resorting to using it.
How to Make a Social Media App
Tactica, an SEO companyadvised that before you engage yourself with the task of creating social media app you should consider many factors including target audience, estimated cost and the features of the app. You should also integrate the app with the existing social media apps that most people are currently using.
How Social Media Apps Have Influenced Our Lives
Source of news — In a survey done in America in 2017, two-thirds of respondents (67%) said that they depend on social media for news. This is a rather higher percentage which explains the significance of social media in news updates around the globe.
Socialization — research has shown that social media apps play a big role in the meeting of people. People who share the same interests can meet on social media and further expand their relationships in regards to their interests.
Starting and doing businesses — social media play an important role in business as you can meet potential collaborators and employees on the sites. You can also market your businesses on social media apps.
Revealing yourself — social media help you reveal yourself because unlike the old forms of communication where one tried to appear to be confident and in control, people nowadays prefer displaying their humanness.
However, social media also have had negative effects, including cons and scammers who take advantage of unsuspecting users. Social media addiction is also a serious challenge.
Future of social media apps
In a few years, many apps are expected to be introduced into the market. Existing apps are expected to incorporate new, exciting features for their users. Businesses are also more likely to set their goals based on the performances of these social media apps.
Social media impact our lives in different ways and are here to stay. We should embrace them as they makes our lives easier. But we should also regulate social media's boundaries to diminish negative impacts on our lives.