'Manyakis': Moral and neural roots of sexual misbehavior
Do you have to be filthy rich, famous, and powerful to be swept away by the current of the @MeToo phenomenon?
Dr. C is a widower, a typical fiftyish philosophy professor in a Catholic University, who for 20 years had been enthusiastically teaching philosophical ideas constantly infused with tons of moral virtues or ethics. Dr. C is soft-spoken, seldom smiles, and seems amiable most of the time.
He is a "famous" professor in the university notbecause of these attributes, but as the manyakis professor.  "Manyakis" is a Tagalog slang for "maniac," relating to the seemingly innocuous sexual advances or misconduct such as touching, stroking, rubbing, or kissing disguised as an accidental or innocent act.
These "accidental" acts are probably the kinder or subtle precursor triggers of today's @MeToo, which everybody took for granted for so many years. The perpetrators, as in the case of Dr. C, tended to be euphemistically dubbed as "fatherly."
If this university professor had the same vast power and fortunes like Harvey Weinstein could Dr. C's sexual behaviors been a lot worst?
Perhaps.
Casting-Couch
It was journalist Ronan Farrow's pen that stirred the magma, spilling forth the @MeToo lava, revealing the sexual misconducts or offenses and scalding many, many privileged personalities and celebrities along the way.
All these started when media mogul Mr. W's libidinal practices were first exposed in The New Yorker by Farrow. Dr. C hasn't exposed.
There are about 2,350 therapists across the nation who provide court-mandated treatment to sex offenders; the rub is, "the" offense is often too difficult to identity or demarcate.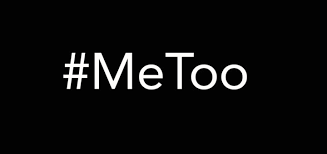 These therapists counsel in prisons and other government institutions based on state-authorized judges' referrals. Offenders have the option to see any private practitioners.
A sex offender according to Jennifer, a licensed professional prison counselor, often commits a crime by rationalizing it in some way: she wanted it; or my needs mattered more than hers. They convince themselves that a false notion is true — a cognitive distortion.
Mr. W apparently pleaded "not guilty" during his arraignment. Mr. W and his lawyers adamantly averred that every sexual encounter Mr. W had was consensual, in spite of the fact that more than 50 women have made allegations against him publicly.
A piece written in 1937 by film critic and historian Carrie Rickey bluntly stated that moguls like Harry Cohn (co-founder of Columbia Pictures Corporation) reputedly wouldn't cast starletslike Marilyn Monroe and Kim Novak unless they auditioned in bed.
This infamous practice is dubbed the Hollywood "casting-couch," which one of Mr. W's lawyers seemed to hint at as a defense tactic.
What pushes the relatively moralistic Dr. C, or filthy-rich Mr. W to let themselves be cast under the shadow of inappropriate sexual behaviors?
Vise versa
A "sexual misconduct," apparently equates to "inappropriate sexual behavior" and vice versa. Sexual misconduct is too vague a term, whereas inappropriate sexual behavioror ISB is now being admitted or at least recognized in the lexicon of psychology.
ISB is a relatively common and potentially disruptive form of behavior among geriatricpeople. Mental issues such as dementia can cause distress and can put people at risk, according to Drs. Riccardo De Giorgi and Hugh Series of University of Oxford in their study.
In another related study, ISB is defined as a disruptive behavior characterized by a verbal or physical act of an explicit or perceived sexual nature, which is unacceptable within the social context in which it is carried out.  The study was conducted by Dr. Johnson of the Association for the Treatment of Sexual Abusers (ATSA).
In one other study conducted by Dr. Antonette M. Zeiss, former chief consultant  for mental health at the Department of Veterans Affairs Central Office (VACO) and colleaguesin 1996, the following were identified as ISB: sitting too close with another; arms or legs touching; kissing; stroking someone on the face hands, or arms; inappropriately undressing; rubbing up against another person; touching self on breasts or genitals in public; making explicit sexual comments; inappropriately touching someone; touching partner on breast or genitals in public; exposing one's breasts or genitals in public.
The word "tiyansing" comes to mind, a Tagalog slang for "chancing," or subtle-seemingly-accidental-moves. Another familiar term, "sex addiction,"refers to a person with addictive or compulsive disorders, who frequently displays an inability to inhibitbehaviors once he becomes maladaptive despite adverse consequences of his behavior, according to Dr. Lique Coolen of University of Mississippi Medical Center and colleagues.
These researchers specifically studied the role of the medial prefrontal cortex (mPFC) of the brain, the region associated with decision-making and behavioral flexibility. Non-human experiments identify mPFC as the potential mediator of behavioral inhibition.
Collectively these results suggest that sexual misconduct, ISB, and sex addiction tend to be neurological, i.e. entrenched in the brain.
Solution
In the 1980s, American states made the conclusion that sex offenders were not sick, they were bad, according to law professor JohnQ. LaFond, JD, of the University of Missouri-Kansas City. Some states decided to offer treatment, but there was not much hope that it would work.
Currently, however, there is an emerging optimism that mental health professionals can deal with these people and offer alternatives to continued incarceration, added LaFond.
One key consideration for both the gatekeepers of mental health and the gatekeepers of law is timing: the right person at the-right-intervention at the right time.
It is crucial, according to LaFond, to start therapy as soon as possible after incarceration. Offenders often fail to realize the severity of their crimes, and an antagonistic prison environment can exacerbate feelings of being wrongly accused and hamper treatment.
We are forewarned by LaFond that attitudes that led to offending can become stronger, more virulent in prison; offenders can develop explanations for themselves that become solidified over time. You want to confront erroneous ideas right away and make it clear that sex offenses are very serious crimes.
However, the American Psychological Association (APA) reminds us that, people commit sexual crimes for different reasons.  Dr. Aubrey of APA adds, "Some are highly predatory, highly psychopathic, and have repeated offenses, making them more likely to re-offend." There is the rub.
The sixty-four-thousand-dollar question remains: Are sex offenders sick, or are they bad? Could we exact a demarcation who is trulyneurologically or morally flawed?
Your guess is as good as mine – so far.
Dr. Aggie Carson-Arenas is a Certified Clinical Psychology Specialist, and a former university research director. He is a Behavior Analyst Specialist in Nevada, an educator, clinician, researcher, consultant and a published author. Also, Dr. Carson-Arenas studied, mentored by Dr. Margarita Holmes, renowned Filipino sexologist in human sexuality while attending his second doctoral program, in clinical psychology at the University of the Philippines, Diliman.