How to Store Raspberries Properly
We've all had similar experiences — when you open cartons of raspberries you just purchased, you find that the majority of them have become moldy and gross. Your efforts to recover the ones you can are ineffective since they have been huddling close to the moldy ones, and you discard the berries you got with your hard-earned money.
Raspberries are a tasty and healthy fruit for the summer, and they are selected at their ripest, just like other berries, so they have a limited shelf life. We've provided some guidelines on storing raspberries so they remain as fresh as possible for as long as possible.
What are the Best Ways to Store Raspberries?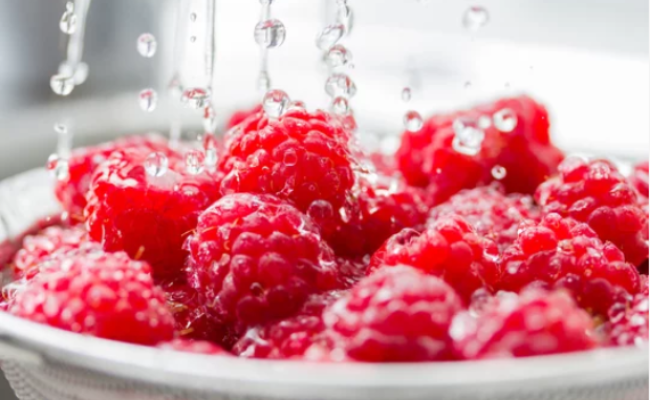 When you get your raspberries home, examine the package to check for discoloration or moisture. If you find any, throw them away. In addition, if you aren't ready to eat them right away, preserve them without washing them because doing so will hasten the berries' deterioration.
If you spend enough time researching how to store raspberries, you'll encounter "tricks" like covering the fruits with a wet paper towel or soaking them in a vinegar-water solution to kill spores. All these methods work, but the best ways to prolong the shelf life of your raspberries are through rinsing or freezing.
The Rinsing Method
Ingredients
1/4 cup of white vinegar
1 carton of raspberries
3/4 cup of water
Step 1
A whole batch of raspberries could be contaminated by mold. Before storing, sort the raspberries. Find any rotten berries and throw them away. Raspberries with mold will always have white fuzz developing on them.
Step 2
You must always clean raspberries before storing them. This will aid in removing impurities, debris, and mold that can cause berries to spoil quickly.
Raspberries are delicate and easily broken by water, so avoid washing the berries under running tap water. Instead, wash raspberries in a basin with water and white vinegar.
Step 3
A few seconds should be enough time for the raspberries to soak in your vinegar solution. This will eliminate any lingering germs and elongate the shelf life of the raspberries by several days. The raspberries should soak in boiling water for 30 seconds before being removed if you're using warm water only.
Step 4
Dry off the raspberries lightly with paper towels before being placed in a container with room for air circulation and some paper towels only at the bottom. These towels will absorb any extra raspberry wetness.
Step 5
Keep your container in the refrigerator, not the crisper drawer, for vegetables because the raspberries can't stand the cold.
Freezing Method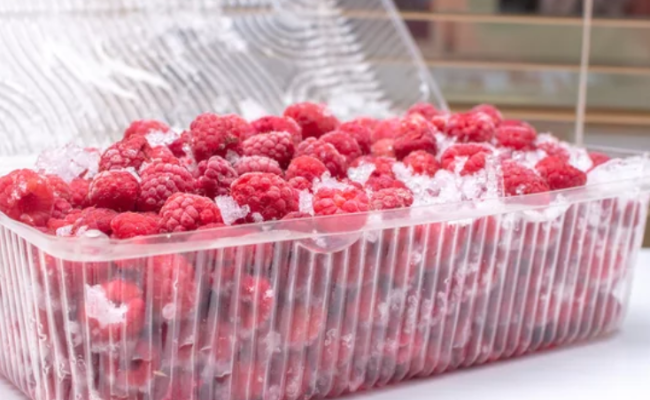 Step 1
Berries shouldn't be kept in airtight containers. Berries do need air movement to stay fresh. Instead, use the slotted and drilled original container they were packaged in. Store them in a colander if you do not have the original container.
Step 2
Raspberries shouldn't be kept in the coldest section of your refrigerator. Many believe putting raspberries in the refrigerator's cold section will extend their shelf life. This is untrue.
The raspberries may be damaged by frost if kept in a cooler refrigerator. Place the raspberries where you'll likely see them rather than in a cold refrigerator area.
If raspberries are close and easy to get to, you'll consume them more quickly and stop them from spoiling.
Step 3
Don't put raspberries in the crisper, either. Raspberries won't remain fresher in a crisper for fruits or vegetables. The crisper's air could be more moister than the air in the remainder of the refrigerator.
Your raspberries may dry out more quickly as a result. When storing raspberries in the refrigerator, it is preferable to store them outside the crisper.
Step 4
Damp berries should not be frozen. The berries could stay together and suffer from frost damage as a result. Before placing your raspberries in the freezer, dry the berries with a paper towel.
Step 5
Freeze raspberries on wax paper to prevent them from clinging to one another. You should lay flat the berries you want to freeze on wax paper over a baking sheet. Ensure that the berries are not in contact. Just one layer of berries should cover the page.
The quantity you are freezing and the power of your freezer will determine how long they will take to freeze. Until they are completely frozen and hard, check on these raspberries after half an hour.
Step 6
Till you have completely frozen the berries, keep them on the wax paper. Moving them to a zip lock bag is secure once you have frozen them in their compartment on the piece of paper. After you freeze them on the sheet, the berries will remain separate in the bag.
Also, before keeping the berries, you can additionally sweeten them. Later, you can utilize them for things like jam. You can make them sweeter by adding sugar and water to a syrup. Just combine one part sugar with one part water.
Put the berries in a sealable container, like a mason jar, and fill the jar with the syrup solution until there is approximately half an inch of space. Then put the berries inside the freezer after sealing the jar.
How Long Do Raspberries Last?
Raspberries' shelf life depends on how fresh they were when you bought them and how you store them. They will barely last a day if you completely leave them on the counter at room temperature.
The aroma and texture of fresh raspberries make them fun to eat. They might become unusable and excessively mushy if you leave them in the kitchen for an extended period.
Raspberries keep in the refrigerator for 1-2 days at their juiciest, plumpest, and most flavorful state when stored properly. However, freezing your berries is your best bet if you want to store them longer.
You may add frozen raspberries to milkshakes, smoothies, and even alcoholic drinks. When not in use, always store them in the freezer to preserve their freshness, and pick the best raspberries you can to ensure they last those two days and don't start to rot overnight.
They can make jam, cobbler, brownies, and even flavored drinks, among many other things. Don't worry. Use one of these methods to store raspberries to get the most out of them.
Conclusion
Make sure you are aware of when to throw away your raspberries. Raspberries may have mold developing on them. They will also appear discolored and retain more moisture. When raspberries are bad, you should throw them away.