15 Types of Bangs for Different Hair Types, Textures and Face Shapes
Looks and appearances speak a lot about an individual, how you choose the type of bangs, and how you dress. Various factors can inspire a new look; maybe you just got a new job, landed a major role in a movie shoot, or simply want a different look.
When people talk about changing looks, some might wonder if it requires booking an appointment with a plastic surgeon. But that's a bit extreme because a simple change in your hairstyle can give you an entirely different look, and with bangs, you can instantly transform any hairstyle to provide you with that unique new look.
Here's something interesting about bangs, they work with any hair type, length, or texture. All you need to do is figure out which bang works best with your hair and face shape. For instance:
An oblong-shaped face will be a perfect fit for blunt bangs.

An oval-shaped face can fit any type of bang you put on it.

A round face would work best with curtain bangs.
And so on. Let's look at some trendy bang types you can try out!
Curtain Bangs
This bang style mimics the look of a parted curtain that frames your face. It is cut short in the middle and flows into lengthier pieces on the sides, giving you a retro look. Curtain bangs would look good on a square-shaped face.
Blunt Bangs
This is the most common type of bang style used by individuals. The blunt bangs are cut straight across the forehead and have no layers. The blunt bangs are perfect if you want a simple but classy look.
Curly Bangs
Thinking of getting a more textured and messy hairstyle look? Curly bangs will do the trick. They are usually cut longer to prevent the hair from shrinking up the forehead during styling.
Baby Bangs
If you are the type that is crazy about short bangs, then you have all you want in baby bangs. This bang style is cut just above the eyebrows and can be textured or cut blunt. Baby bangs are super cute and make beautiful eyes more noticeable.
Shaggy Bangs
The cool, unbothered, messy look is what you get from the shaggy bangs. Choppy in nature, they blend perfectly into lots of layered cuts. And even without styling them, they already appear stylish.
Side-Swept Bangs
When using the side-swept bangs, the shape of your face is used as a point of reference. This is because you can specially make side-wept bangs to fit the frame of any face shape. The perfect bang style for someone not looking to commit fully to the trend of bangs, they stylishly sweep across the forehead.
Arched Bangs
This could be confused for the blunt bangs because of how similar they look. However, the key difference is they are cut into a shape of an arch rather than across the forehead, as in the case of the blunt bangs.
Birkin Bangs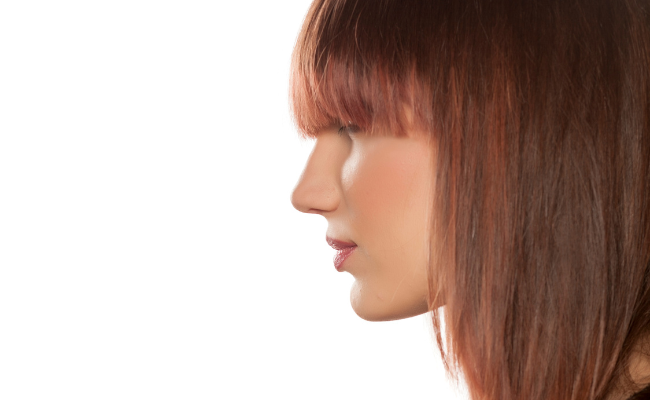 The Birkin bangs were inspired by the 60's cinematic icon Jane Birkin. They are styled to end a little above the eyelash and are expensive to maintain. This is because you often have to manage the length and style to prevent them from getting into your eyes.
Layered Bangs
These bangs are adaptable, flexible, or all-around, and here is why; they come in varying lengths, making them easy to blend with the rest of your hair. Now you can adapt them to any style of your choosing.
Choppy Bangs
Choppy bangs are an excellent fit for long and round-shaped faces. What differentiates them from blunt or straight bangs is their texture. This style has a cut in unequal lengths from one side to the other, giving the bangs more definition.
Feathered Bangs
Feathered bangs are more like curtain bangs without the middle parting. They have horizontal cuts at the ends are pair perfectly with a layered haircut. You can rock the feathered bangs however you see fit.
Wispy Bangs
Bangs don't always have to be full of texture or voluminous. Wispy bangs are perfect if you want your look to be light, slim, soft, and fine in texture. They have a lot of featherings on the ends, giving you that modest but cute look.
Braided Bangs
This is an exciting and unique way to style your braids. You can achieve various looks by trying braided bangs; it all depends on the type of braid. Even without a short front section, you can still rock braided bangs.
Micro Bangs
Micro bangs are similar to baby bangs but even smaller. One could say the micro bangs are the longer version of the baby bangs. They have a cut closer to your hairline, just around the middle of your forehead.
Parted Bangs
Parted bangs are like a combination of curtain and blunt bangs, cut and styled in such a way that there is a part down the middle. The edges are blunt, perfect for naturally thick hair.
Conclusion
Bangs will always remain relevant because of how quickly they can transform the looks of any individual. They are like an enhancement to any hairstyle, which is why they would be here for a very long time.
Bangs can look good on everyone, but this relies primarily on individual preference. If you pick the wrong type of bang, it can give you an unpleasant look, affecting your overall charisma. There is this confidence that comes with good looks. With so many bangs types to pick from, you only need to figure out which best suits you.
There is a perfect bang style for every face shape, hair texture, and length. So, before you decide what type of bangs to get, there are certain factors to consider:
Face shape

The length of the bang

The thickness

The angle.
These different styles might seem a bit confusing initially, but having a more specific description of what you want will significantly help your hairstylist. We hope this list helps you decide what your new 'do will be, and we're sure your new look will be great!