Cannabis Edibles: Forms, Benefits and Risks
Disclaimer: This article is intended for US audiences only.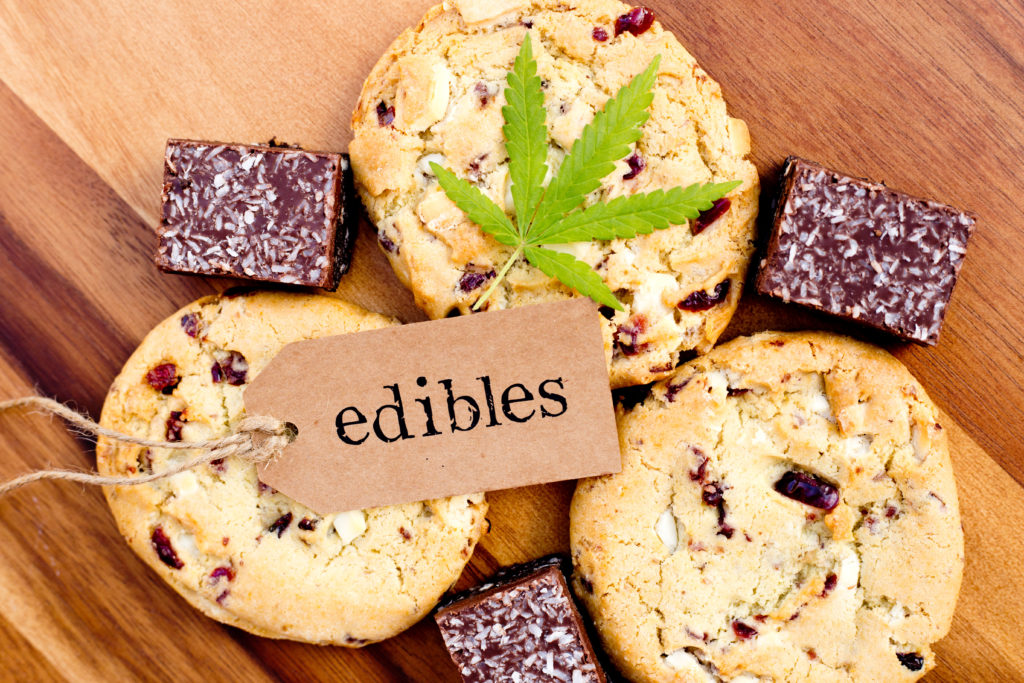 Cannabis edibles have become increasingly popular. Cannabis-infused foods and drinks offer a convenient and discreet way to consume cannabis, and they can be tailored to fit any taste or preference. Edibles also offer a number of potential health benefits, as they allow users to get all the benefits of cannabis without having to smoke it. However, there are also some risks associated with consuming cannabis edibles, and it's important to be aware of these before trying them.
What Are Cannabis Edibles?
Cannabis edibles are food and drink products that contain CBD or THC, the two most well-known cannabinoids. Cannabis edibles can come in many different forms, including gummies, chocolates, baked goods, hard candies, cookies, brownies, cakes, drinks, and snacks.
There are also a number of commercial brands that offer a wide variety of THC-infused snacks, including candy, cake, and ice cream. In addition, some companies are now offering CBD-infused edibles, which provide the same benefits as THC-infused products without the psychoactive effects. Whether you're looking for an easy way to consume cannabis or a delicious way to medicate, edibles are a great option.
When consumed, the THC in cannabis edibles is absorbed into the bloodstream through the digestive system and provides users with a long-lasting high that can last for several hours. Edibles are an especially popular choice for those who don't want to smoke cannabis or who want to avoid the potential lung irritation that comes with smoking.
What Are the Benefits of Cannabis Edibles?
There are many potential benefits associated with taking cannabis edibles. For example, CBD has been shown to relieve anxiety and pain, while THC can be used to alleviate nausea and increase appetite. Cannabis edibles like Delta 9 Gummies are also a popular choice among those who want to avoid smoking or vaporizing marijuana. Additionally, since cannabis edibles are subject to extensive testing before being sold commercially, customers can be confident that they're getting a high-quality product.
For many people, cannabis edibles offer a natural alternative to traditional medications that come with a long list of side effects. If you're considering incorporating cannabis edibles into your wellness routine, be sure to speak with your healthcare provider first.
THC is the main active ingredient in marijuana, and it is known for its ability to produce feelings of relaxation and euphoria. On the other hand, CBD is a non-psychoactive compound that has been shown to have calming and anxiety-reducing effects. When these two compounds are combined, they can offer even more powerful relaxation and stress-relief benefits. Cannabis edibles that contain both THC and CBD can help to ease tension, improve sleep quality, and reduce stress levels. In addition, they can also provide relief from symptoms of anxiety disorders such as panic disorder and social anxiety disorder. If you're looking for natural ways to relax and reduce your anxiety, cannabis edibles may be worth considering.
What Are the Risks of Cannabis Edibles?
There are also some risks associated with consuming cannabis edibles. The most significant risk is accidental overconsumption. It can be very easy to eat too much of an edible since it can take up to 2 hours for the full effects to kick in. This can lead to an unpleasant experience characterized by anxiety, paranoia, and dizziness.
Another risk is that not all edibles are created equal. Some edibles may be poorly made or incorrectly labeled, leading to an unpredictable experience. Finally, it's important to remember that edible highs can be much stronger than smoking highs, so start slow and see how you feel before consuming more.
How to Find the Perfect Product for You
With so many different types of cannabis edibles on the market, it can be tough to know where to start. However, there are a few things you can keep in mind to help you find the perfect product for your needs.
First, think about why you're interested in taking cannabis edibles. Are you looking for relief from pain or anxiety? Do you want to increase your appetite? Once you know your purpose for taking cannabis edibles, you can narrow down your search to products that contain specific cannabinoids (like CBD or THC) and terpenes (like linalool or limonene).
You should also pay attention to dosage; most commercial cannabis edibles contain 10mg of THC or less per serving, so they're perfect for beginners. Lastly, make sure to read reviews before making your purchase; this will help you get an idea of what other customers thought of the product.
Cannabis edibles offer a convenient and discreet way to enjoy all the benefits of cannabis without having to smoke it. However, there are also some risks associated with consuming cannabis edibles that should be considered before trying them. If you do decide to try edibles, make sure you start slow and listen to your body so that you don't accidentally over-consume them.
ADVT.