5 Best Toners for Pimple-Prone Skin
Soap and water are not enough for proper skincare. If you have acne, you need top-quality pimple-prone toner if you want to keep your face zit-free. Fortunately, you can find many options online.
The problem is it is not easy to sift through the recommendations and find the best pimple-prone toners. Good thing this article will help you achieve spotless skincare ASAP! 
We will discuss five of the top-rated toners for clearing pimples. Each one fits a specific type of skin so that you can find one that suits you.
Here are our top picks for 5 best pimple-prone toners:
THAYERS Witch Hazel Facial Toner
Hero Cosmetics Clear Collective Balancing Capsule Toner
The Ordinary Glycolic Acid 7-Percent Toning Solution
Obagi Nu-Derm Face Toner
Glow Recipe Watermelon Glow PHA + BHA Pore-Tight Face Toner – PHA Hydrating Toner
THAYERS Witch Hazel Facial Toner
Price: $10.44
Most people buy from Amazon nowadays, so relying on its top-selling products is easy. In that case, you should pick THAYERS as your new pimple-prone toner.
Its Witch Hazel formula tones, soothes, hydrates, and balances the pH level of your skin. Moreover, it helps shrink pores and maintains your skin's moisture.
THAYERS says a single use is enough to make your skin feel nourished and replenished. Eventually, you will have clearer and smoother skin in a week.
The Witch Hazel solution is no magic brew. It comes from the THAYERS family farm in Connecticut, made with organic Aloe Vera.
As a result, you can rest assured that this pimple-prone toner is all-natural. It contains no propylene glycol, parabens, and alcohol. Even better, it leaves a bewitching soft rose fragrance.
Hero Cosmetics Clear Collective Balancing Capsule Toner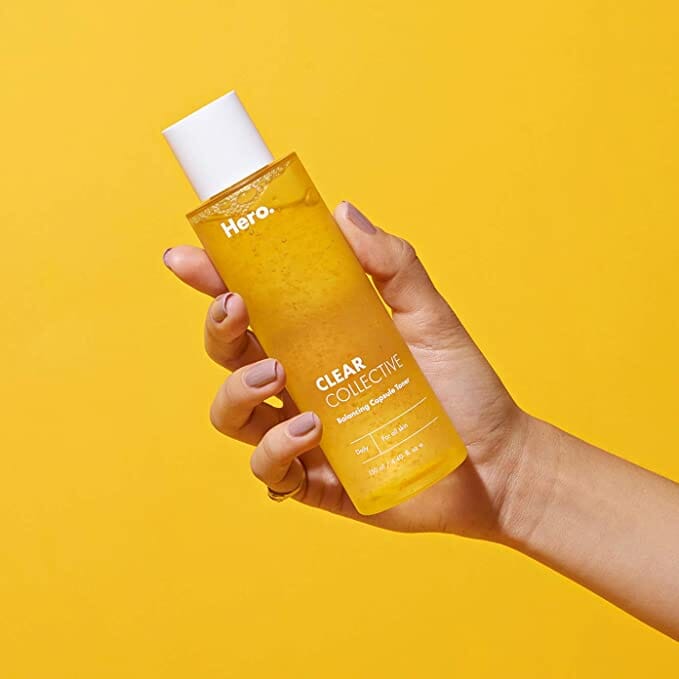 Price: $12.34
When people look for pimple-prone toners, Hero Cosmetics answers. Its skin-perfecting facial solution tunes the skin's moisture for supple, velvety skin.
It refines pores, relieves redness, and enhances your skin's natural moisture barrier. Also, the Capsule Toner's unique formula keeps your face silky smooth. 
It does not contain parabens, alcohols, fragrances, silicones, and artificial colors. As a result, the Hero Cosmetics Capsule Toner is a great choice if your face feels sensitive or rough. 
The Ordinary Glycolic Acid 7-Percent Toning Solution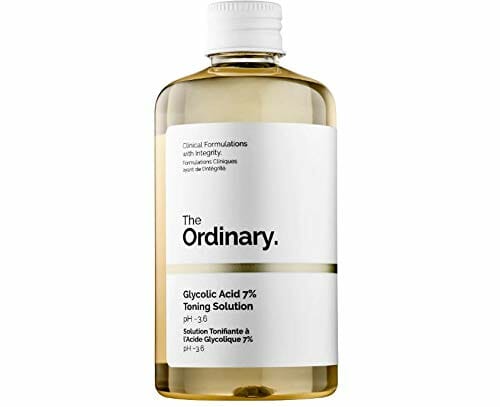 Price: $39.99
Despite its namesake, The Ordinary toner is one of the most dependable pimple-prone toners on the market. It will ensure that you will not face zit breakouts in the future.
The Ordinary Toning Solution contains glycolic acid that clears your clogged pores. Moreover, it contains Tasmanian pepperberry derivative, an ingredient you would not expect from an "ordinary" toner!
It contains anti-inflammatory particles and antioxidants that keep your skin feeling soothed. Note that The Ordinary Glycolic Toning solution does not bust existing acne.
It is more potent than other face toners, so you should only use it once daily. Otherwise, you may irritate your skin and exacerbate your pimples. 
At the time of writing, you cannot purchase The Ordinary toner by itself. Instead, you will have to buy it as part of The Ordinary Face Serum Set.
The bundle includes The Ordinary Peeling Solution and Retinol 1% in Squalane. Buy these three separately, and you will spend roughly $60. Consequently, the $40 bundle offers great value.
Obagi Nu-Derm Face Toner
Price: $43.00
Do you want to feel the peel of impurities leaving your skin? The Obagi Medical face toner will revitalize your face while maintaining its moisture.
It eliminates dead and dirty skin while retaining your skin's safe pH level. Yet, its witch hazel and aloe vera keep it feeling smooth and gentle.
Use it twice a day for the best results, once in the morning and again in the evening. Eventually, the Obagi Face Toner will reveal a younger, more vibrant you. 
Glow Recipe Watermelon Glow PHA + BHA Pore-Tight Face Toner – PHA Hydrating Toner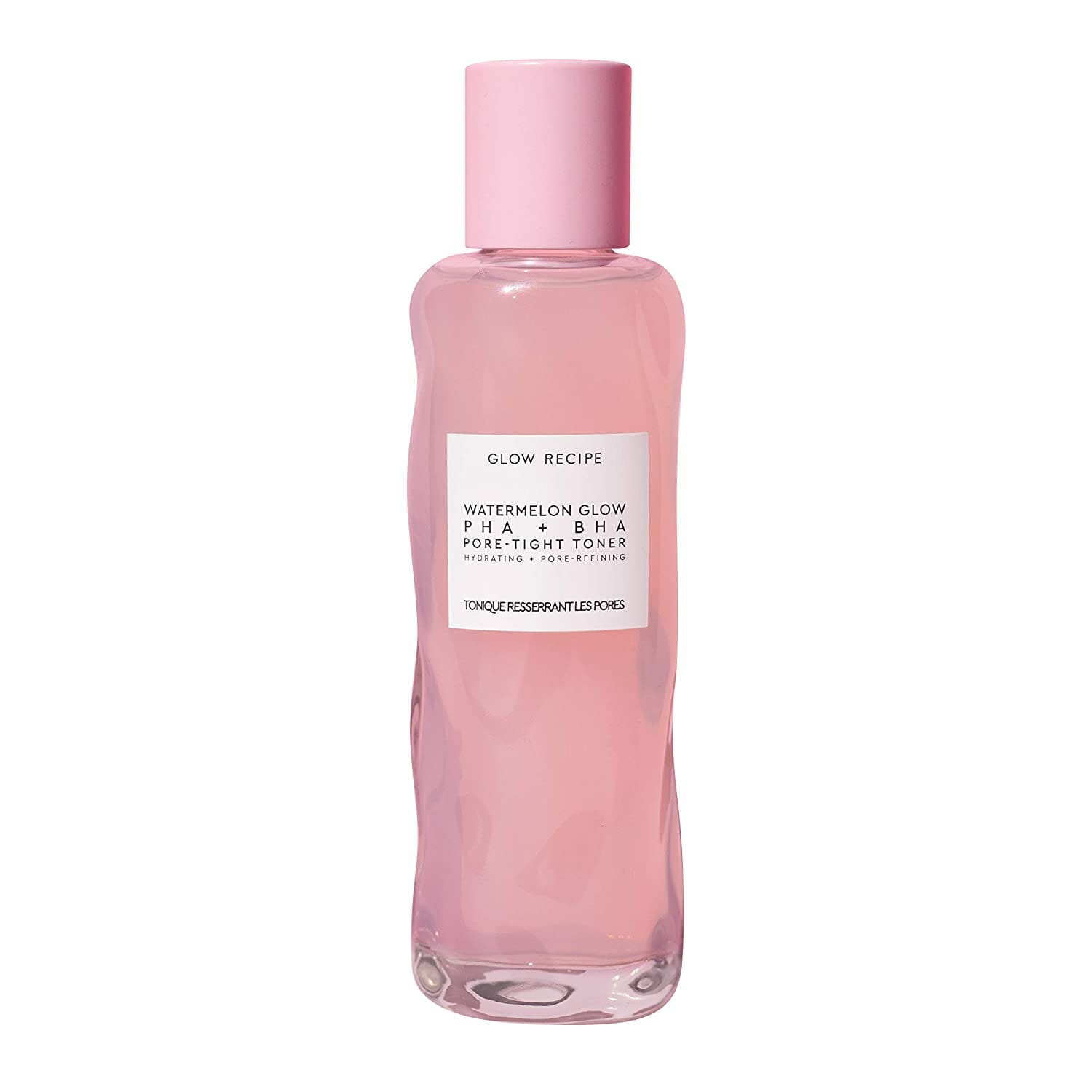 Price: $34.00
The name sounds like a mouthful, doesn't it? Fortunately, the Glow Recipe facial solution is one of the pimple-prone toners filled with benefits. 
It contains essential vitamins and amino acids that nourish and soothe the skin. What's more, the Glow Recipe tightens pores and reduces the signs of aging.
The toner contains hyaluronic acid, cactus water, antioxidants, and electrolytes that maintain the skin's youthful glow. Also, its Willow Bark unclogs pores. 
The Glow Recipe does not contain artificial colors, sulfates, phthalates, mineral oil, parabens, and drying alcohols. Lastly, it rounds up these benefits in an energizing watermelon fragrance.
Why use pimple-prone toners?
Your face produces sebum to keep itself hydrated. However, skin pores could become blocked and accumulate too much sebum. As a result, you get pimples. 
You could avoid zits in many ways, like cleaning your face and avoiding vapes. Yet, one of the best ways is to incorporate toners into your daily skin routine. 
It clears the oil from your face, down from the pores. Also, toners help maintain a healthy 4.7 pH level to protect the skin from irritation, oiliness, and dryness that could cause zits.
Conclusion
Those were the best pimple-prone toners for dry, sensitive, red, and regular skin. Note that the stocks may run out by the time you are reading this article. 
Add these items to your Amazon shopping cart while stocks last. Also, feel free to check other options on the eCommerce website for alternatives. You may want to test a bit on your arm before using it on your face, like a patch test before dying hair. Meanwhile, you could read more Inquirer USA for more handy tips.
As an Amazon Associate INQUIRER.net will earn from qualifying purchases.