Fil-Am teen missing after diving into swift California river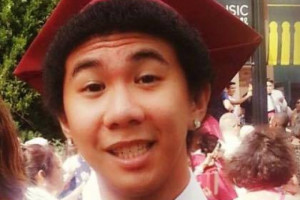 AUBURN, California — A Filipino American teenager was swept by rapids in the American River last Thursday, May 11 and is still missing.
Raymond Cabalfin Jr., 19, went to Lake Clementine Trail here with friends and jumped into the river to cool off.
Cabalfin was swept away immediately. His friends called 911 and ran downstream to save him, but he had disappeared. Rangers at Auburn State Recreation Area searched the area for seven hours but were unable to find the teenager.
Officials are warning the public to stay out of the American River, which was 54 degrees the day Cabalfin went missing. Large snowmelts have made the river deeper, faster and colder.
Cabalfin's family launched a GoFundMe account to be used to fund official search operations and private search efforts.
Subscribe to INQUIRER PLUS to get access to The Philippine Daily Inquirer & other 70+ titles, share up to 5 gadgets, listen to the news, download as early as 4am & share articles on social media. Call 896 6000.