SF Asian Art Museum talk on art practice in these times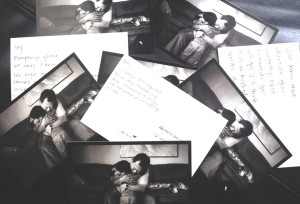 As the nation becomes further situated in a climate of democratic uncertainty, alternative facts and shock-and-awe political tactics, join artist Jeremy Keith Villaluz for a conversation on culturally responsive art practice on Thursday, May 25, 6:30–9 p.m., Samsung Hall, ASIAN ART MUSEUM Chong-Moon Lee Center for Asian Art & Culture www.asianart.org; 200 Larkin Street
San Francisco, 415.581.3500
F 415.581.4700 .
Perspectives will be shared by Stanford University professor of art and art history, Marci Kwon; Stanford art history scholar, Yinshi Lerman-Tan; and doctorate student in psychology at the University of Alaska Anchorage, Jessica Petalio.
The four will discuss the intersections of contemporary art, education and ethnic studies, and the ability to respond to our contemporary sociopolitical climate.
Subscribe to INQUIRER PLUS to get access to The Philippine Daily Inquirer & other 70+ titles, share up to 5 gadgets, listen to the news, download as early as 4am & share articles on social media. Call 896 6000.